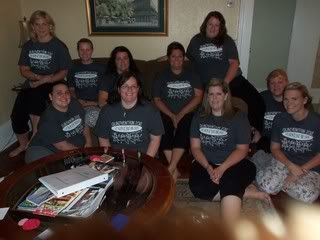 I cannot believe that it had been a whole year since I got together with this group of AMAZING women. They are the women who keep me sane and can share in the joys and struggles of raising quadruplets. It felt like we had been together just days ago when Elizabeth, Amy and Stephanie met the New Hampshire crew (Danielle, Lindsay and myself) at the airport. Our first stop...the drive thru daiquiri shop!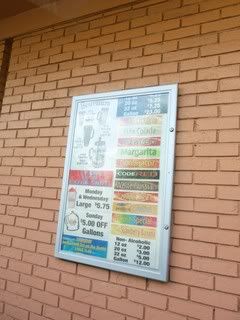 The on to the house that we would be calling home for the next 3 days before meeting the Texas crew (Betsy, Brandy and Kristi) for dinner at The Irish House. It was a fatastic little restaurant owned by Matt and Alicia Murphy, fellow quad parents, and Alicia joined us for dinner so we got to hear all about their journey with the quads and Matt's illness.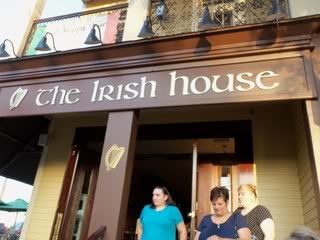 After staying up far too late chatting I was able to sleep in until 9:30am...I couldn't believe it! It has to be the first time since having the quads that I have been able to do that. The next morning after we all got showered and ready for the day we headed out to walk around the French Quarter and see a little bit of New Orleans history. We had breakfast/lunch at Charlie before splitting up to look around.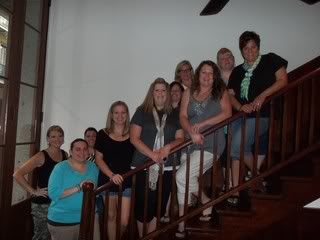 We all met up for our walking cocktail tour late that afternoon and I think our tour guide may have given too many tours that day...or at least had a few too many cocktails...but she was full of information and we got to check out a few bars with a lot of history.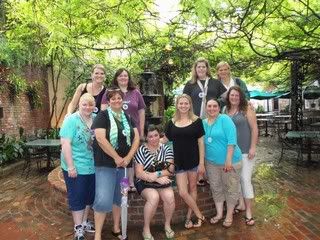 Next up was a night out on Bourbon Street! It has been a long time since I have had that much fun, danced that long and laughed that hard...definitely a night to remember! After getting home at 4 am then having to all be up, dressed and ready for our van tour of the city at 9:30 it was definitely a long day! The tour was great. Seeing the historic areas, the houses destroyed and rebuilt after Katrina, and a few star's homes was interesting. A quick stop at Cafe Du Monde then some more shopping before meeting up at GW Fin's for dinner. One word for that place...DELICIOUS!
It was such a sad moment to bid farewell to everyone and head to bed. The airport taxi was scheduled to pick up at 3:45am...UGH! Good thing it was a long first flight so I could get some rest on the plane but I think it is going to take a couple days to catch up on sleep!
A huge thank you to Elizabeth for coordinating all of this for us. It was an amazing vacation filled with memories to last a lifetime!
Thank you to Grammie Donuts for keeping the kids the first two days I was gone and making sure that the kids didn't miss me too much.
Thank you to Ben for doing a fantastic job flying solo with the fabulous foursome for the final two days. The kids had two very fun filled days with Daddy that I have been hearing all about. It was great to come home to a clean house and clean kids!
...til next year! :)