It is time to plant the garden so we took our first family trip to the greenhouse to get vegetables to plant. The kids were a little disappointed when we got there because the greenhouse was not a GREEN house. They take things very literally so the fact that it wasn't green was a big deal. They got over it fairly quickly as we moved inside and they thought it was very cool.
Checking it out!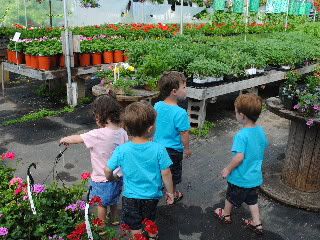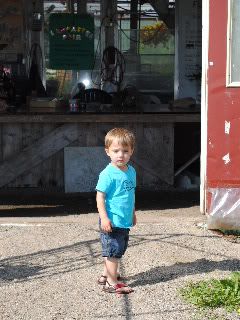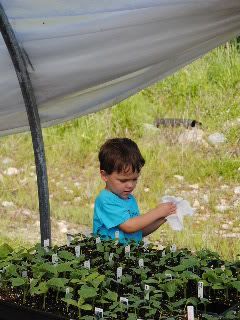 Let's bring out veggie home!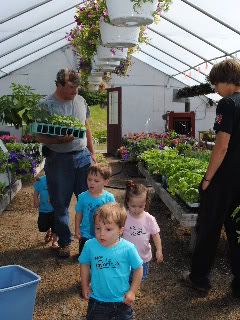 A quick stop to check out the baby horses!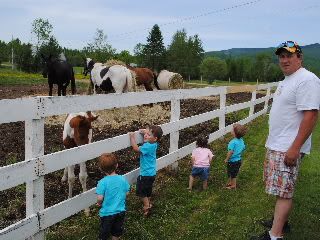 Hanging out with Daddy at the campground!