Our yard is currently out of use due to the projects we have going on right now. Ben planted the grass over the past weekend so hopefully within the next week or so we will be able to start playing on it. In the meantime we have been keeping the kids busy at the ball field and park during baseball/softball games and last night was a night of relaxation so we went to a different playground for them to run and play. I have to say this age is great for going to the playground...they can do most of it themselves and they are not easily bored by it. It is kind of nice to sit back and watch them play!
Meeting of the minds in the sandbox!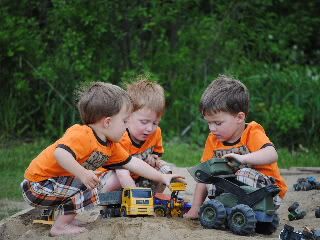 Trying to convince Daddy that they need a sandbox at home!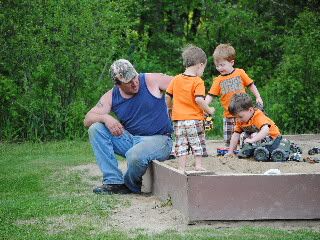 Playing!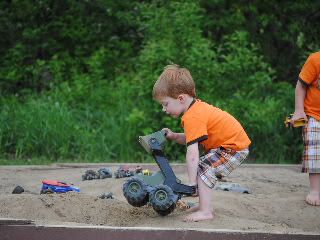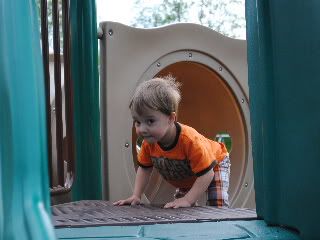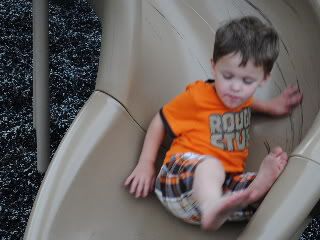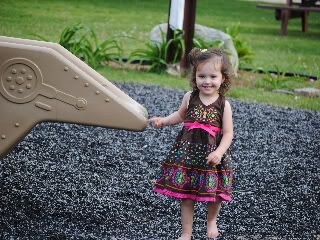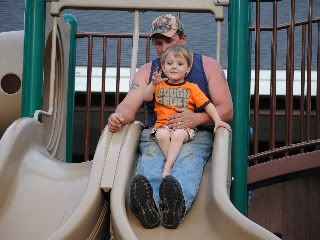 Ahhhh....time for a drink!