Spring weather has been giving the quads a taste of playing outdoors and they are loving every single moment they are able to play out. They start asking first thing in the morning about going out and playing! They had the opportuntity to roam around when we were at Grammie and Grandpa Amadon's this weekend. I wish we had the room for they to play like that here!
Aubrey playing on the rocking toys.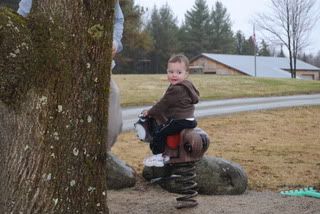 Brady riding on the rocking toys.
Matthew, Brady and Aubrey checking out the chickens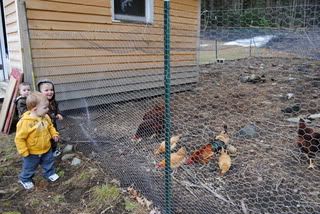 Cameron was too busy riding in the diggers!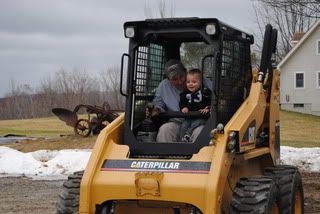 Matthew playing with Katie the Dog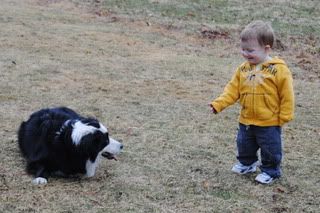 Cameron trying to give Beezy the ball that belongs to Katie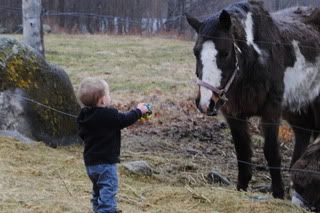 Brady and Cameron walking with Daddy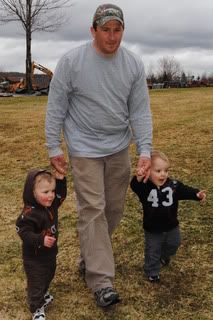 Cameron giving Aubrey a ride!