It was a beautiful day today so we thought we would take the quaddlers for a walk and to run off a little energy. We met up with their pal Noah and they all had a blast running around and playing in the leaves and with their balls. I hope this nice weather isn't a tease and that it is here to stay!
The quaddlers following Noah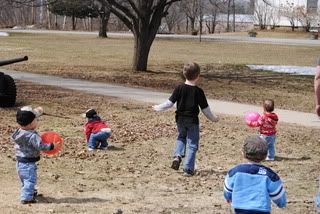 Brady playing ball
Cameron trying to tackle Noah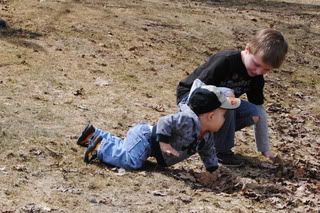 Aubrey acting sweet and innocent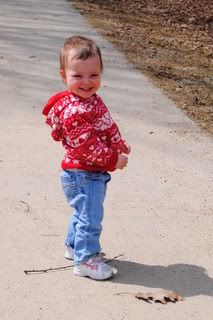 Noah teaching them how to throw the leaves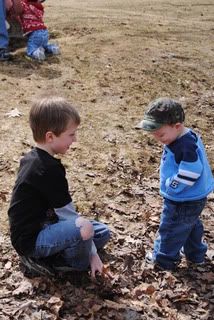 Matthew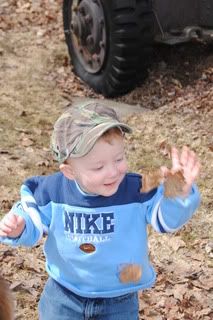 Brady
Cameron and Aubrey just hanging out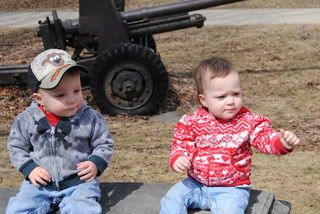 Aubrey thinking there is no way she is getting dirty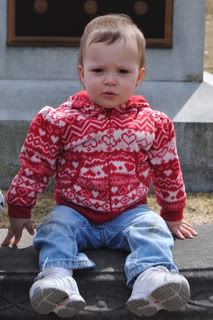 So sweet!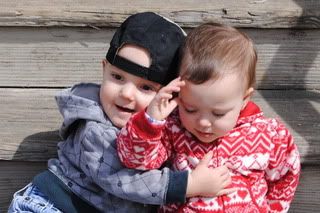 Matthew
Brady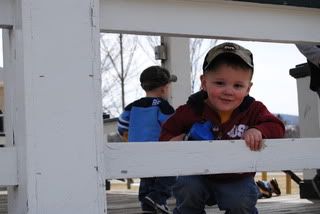 Cameron