Easter was so fun this year with toddlers! I loved seeing the expressions on their faces as they searched for eggs. Cameron was an egg finding machine! He loved to find them and acted so surprised with each one he found. Brady found the fewest eggs because he had to make sure he opened his egg and ate the entire content of it! Luckily most of the eggs were stuffed with Goldfish, Mini Ritz with cheese, Mini Ritz with Peanut Butter, and Teddy Grahams because that boy would have been bouncing off the walls had they been all filled with sweets! We got the little monkey much needed spring jackets, sandals, bathing suits and sunglasses.
They definitely didn't need any sweets from us or the Easter Bunny because they ended up with buckets full of candy from friends and family as well as gifts from all of them. They received some new outfits, jammies, more bathing suits and Easter doggies. Of course their favorite gifts were the 16 tubes and 4 big eggs full of "nemie nems" aka M&M's!
We all went to church for the first time since they were around 6 months old. That was interesting to say the least but we will save that for another post. After we had lunch at Grammie and Grandpa Brann's before coming home for a nap then out to play in the gorgeous weather we were blessed with today!
Our Family on Easter 2011
Mommy and her favorite quaddlers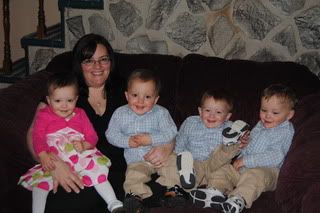 Their Easter Pails
Finding Easter Eggs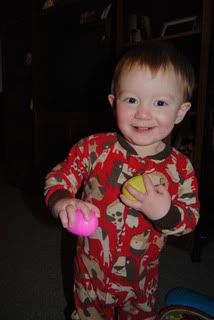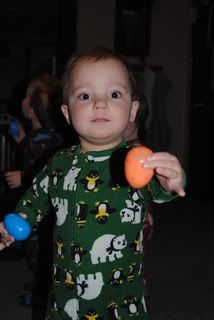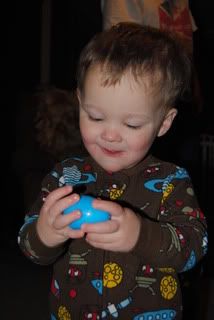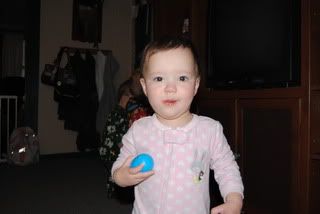 Rocking their new sunglasses