The babies had their very first birthday party yesterday! It was so bittersweet to see them hit yet another milestone in their lives. All in all it was a good day shared with many friends and relatives. All my family and some friends even travelled up from Connecticut to share in this special day.
Much of the party was a blur to us as we attempted to help the babies open gifts, visit with our guests, keep food and punch stocked and deal with four, cranky at times, almost one year olds. Thankfully Sam McMann came and took pictures of the day and we are able to look back and see how blessed we are.
The babies are fully outfitted for the winter season with all of their new clothes and pajamas. I cannot wait to put all the cute outfits on them! We have been very fortunate not to have to purchase many clothes for them so far between my baby shower, gifts they received when they were born, hand me downs and random gifts they have been dressed in style all the time.
Their new playroom is now filled with some brand new toys and I cleared out their totes of all the rattles and other infant toys to make room for everything. They kept busy most of the day by trying out everything they now have as Ben put stuff together and I organized everything so it has a home. I bet it won't take long for them to completely destroy my system...LOL!
They all received some money for their bank accounts and savings bonds to help ensure a good start to their future. It is never too early to start saving!
All four of them seemed to really enjoy their cake and made a huge mess except for Cameron who loved the cake but hates getting his hands dirty. Matthew would have eaten the entire cake if we would have let him I think.
Even after all that sugar they were pooped when we got home and gathered at the bottom of the stairs signaling they were ready for bed by 6:45. It had been a long day for us all and I think I was just as happy to see my bed last night as they were!
Thank you to Kaycee, Kate and Tom who helped set up for the event. Thank you to everyone who helped with food. Mom, Cathie, Diana, Charlie, Celena, Dan, Kate and anyone else who I am forgetting for helping clean up and get things home for us. Thank you to Auntie Sam and Auntie Tonya for giving much needed baths after cake time. Thank you to our special guest ELMO, and of course thank you to everyone for attending and all the gifts for the babies!
Ready for the party!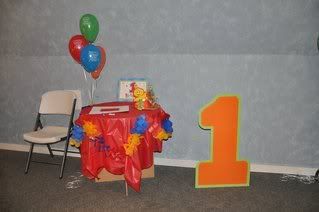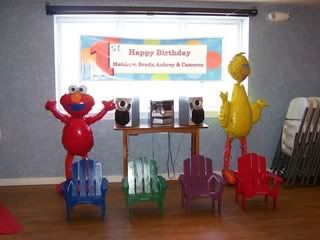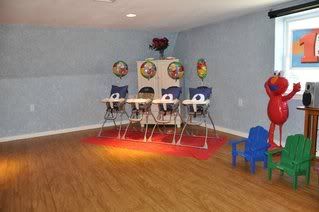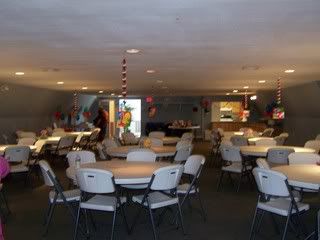 Our Special Guest...Elmo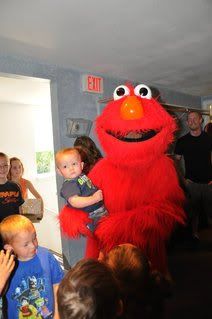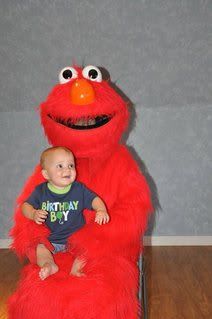 Do they look impressed or what?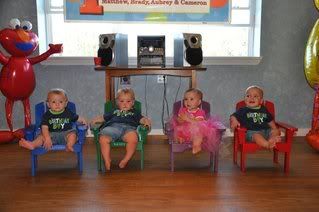 The birthday princess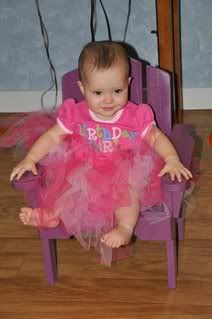 Double trouble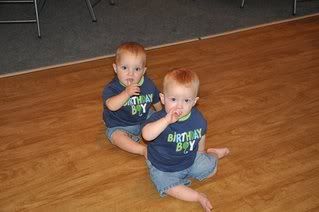 Is it cake time yet???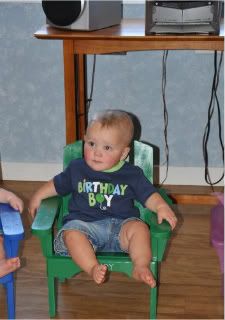 Our guests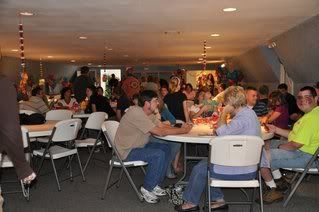 Opening presents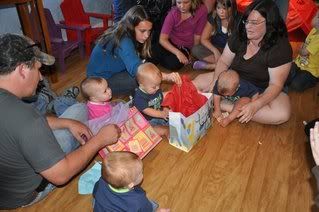 Ready for Cake!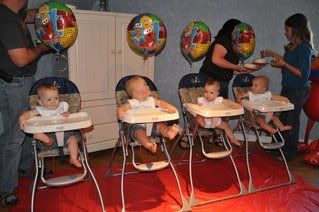 The cake for our guests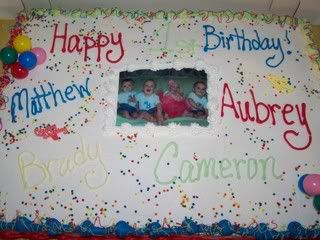 The smash cakes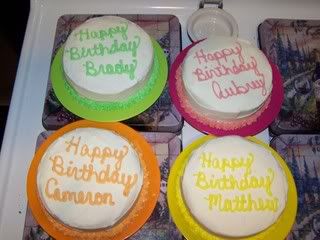 Yummy!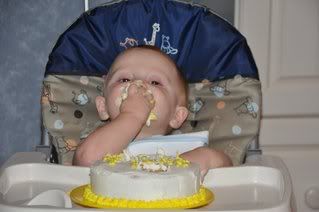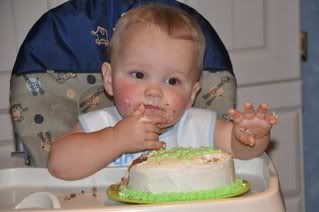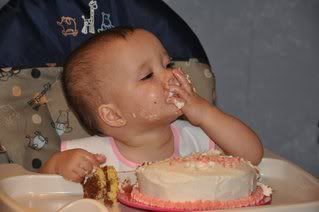 All clean and ready to tackle more gifts!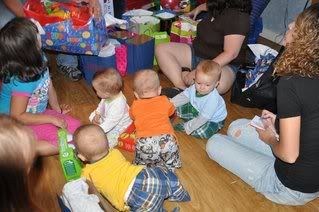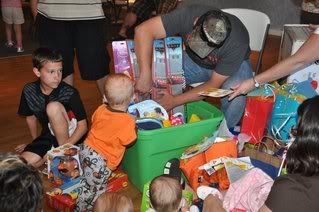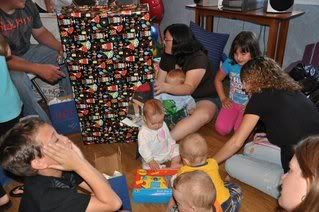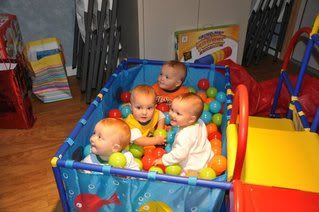 Their new playroom all set up!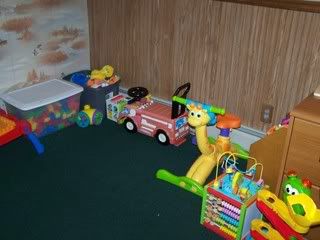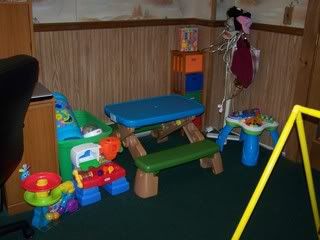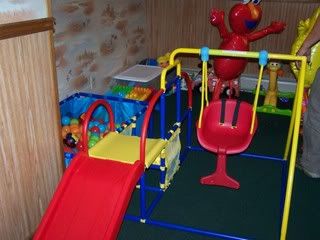 We love our new toys! Thank you everyone!