We told the kids before we went grocery shopping we would take them out for a walk and we would actually let them walk instead of bringing the wagon or stroller. Aubrey of course asked for "Abby too???" so Ben told her she could bring Abby's stroller as well...yeah he is a little insane sometimes! So the boys wanted to bring something too so we let them each choose one thing to bring with them...
Aubrey and Abby and Abby's stroller too!
Brady and Daisy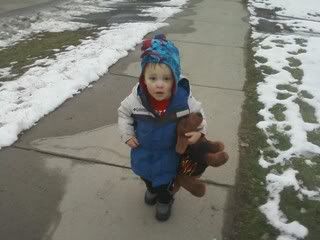 Cameron and his Elmo
Matthew and his bouncy ball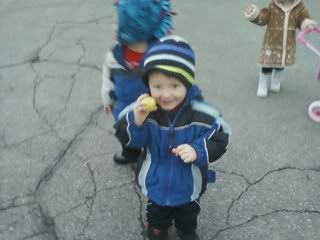 Strutting thier stuff on Main Street!