The quaddlers love to play "camp". They shut off all the lights, take out the flash lights and go into the play house in the big playroom and cook, pretend to sleep and just be silly. They always want Ben and I to come in so they can feed us.
They are taking care of Daddy who is sick and laying in bed!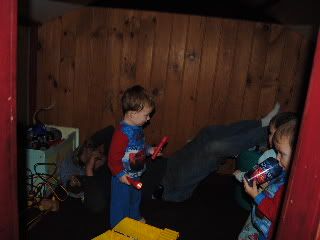 Making something to eat!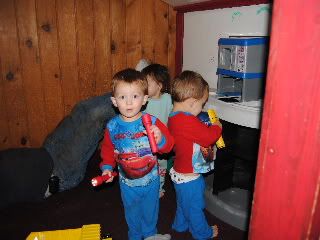 Uh Oh, Cameron is sick now too!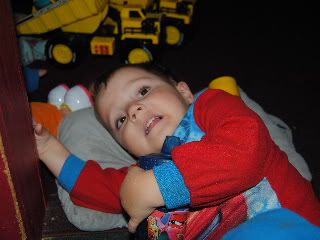 Matthew showing off his "bashlights"!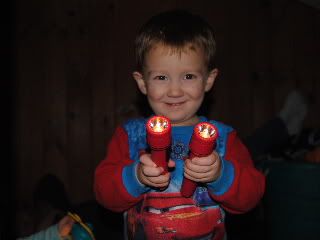 Brady trying to figure out what to do when one of your flashlights die?
Aubrey doesn't look impressed...maybe she just discovered that her camp only comes with an outhouse!