Any time that I am baking the quaddlers have to help. They want to add ingredients, stir the food, and put it in the pans. For Thanksgiving I was making a chocolate triffle to bring for dessert and they of course had to help. Aubrey always wants to make desserts for Uncle Tom so she said only Tom could eat it but she was nice and let him share it.
All the ingredients are ready to add!
First the chocolate cake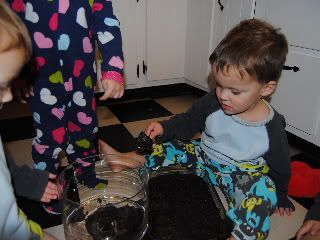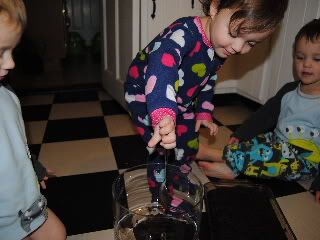 Then the chocolate pudding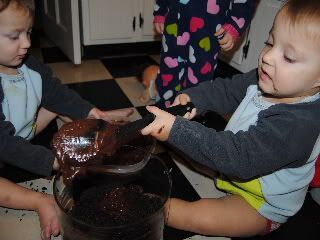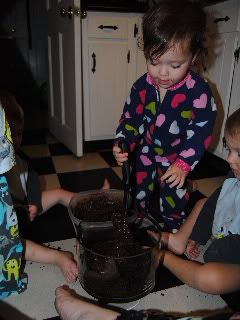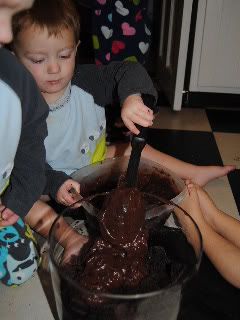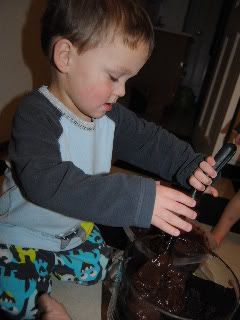 Then the whipped cream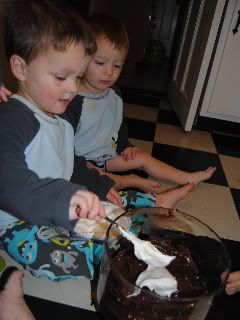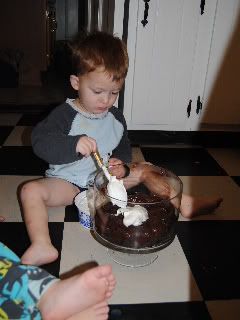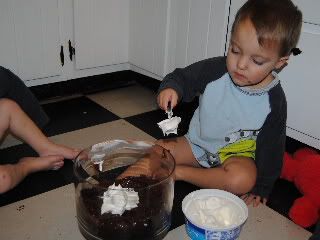 Then the Oreos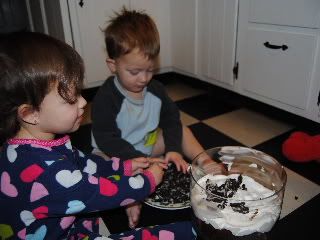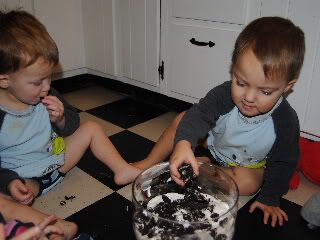 Repeat, take a couple licks off of what falls onto your hand, rub some pudding on the floor, spill some Oreos and TADA!!! We did it!