Every night after dinner the babies want to be "naynee" aka naked. So we strip them down to their diapers and they play in their playroom and make a huge mess that they sometimes attempt to help me clean up. Brady likes to just go in and dump a bunch of the buckets in their organizer just to see if it makes me mad. He will say "momma" and then slowly dump it out. Mostly they play on their little indoor playgound. So many hours of fun have been had with it!
Brady practicing the piano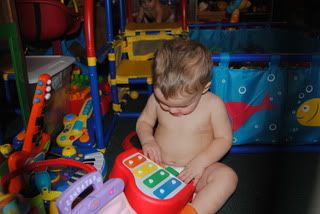 Aubrey playing alone, I swear she hates her brothers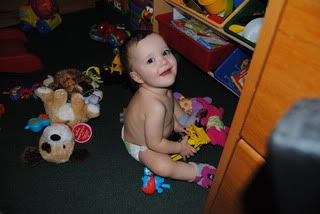 Cameron reading to us
Matthew going head first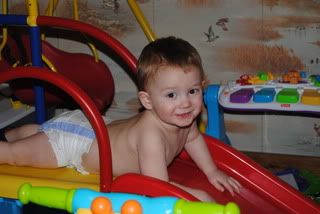 Can I help you?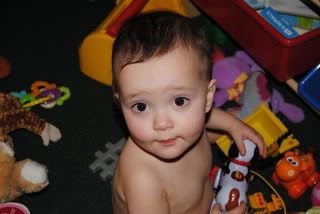 Cameron thinks using the stairs is for whimps!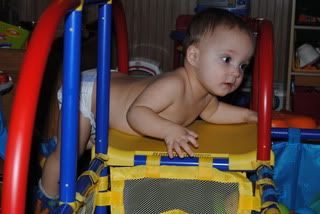 I think Matthew is hoping to make it to the top to give Brady a little help getting down the slide