The boys have all mastered the art of pushing the kitchen chairs over to the counter to try to get into things they don't belong in. Those things today consisted of getting into the snack box on the counter and get out the vanilla wafers since I told them no more.
Brady the mastermind who passed them all out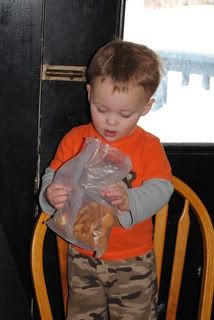 Matthew trying to hide the "coo-coo's"
Cameron ratting them out all the while trying to chew the mouthful of cookies "AAAAAHHHHHHHHH"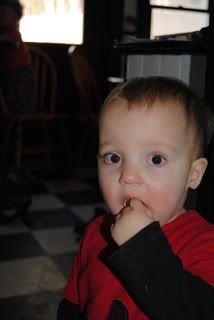 Aubrey showing of the new outfit and shoes Uncle Kyle got her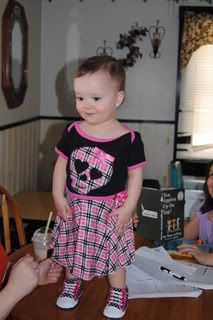 Little rockstar!