We took out the Color Wonder Paper and Markers to let the quaddlers practice coloring with markers and color a picture for Grammie for her birthday. They look so grown up sitting there coloring.
Big kids coloring at the table
Matthew concentrating on his drawing
Cameron being ambidexterous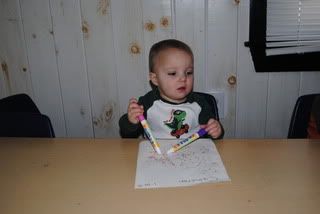 Brady trying to color with 3 markers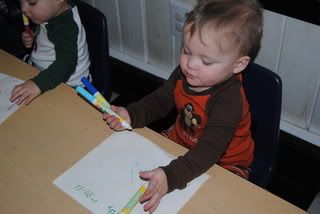 Aubrey using her favorite colors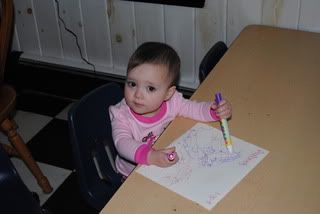 The finished projects!