The kids can't get enough of Santa's Village! We did our typical day and a half for the price of one day then our friends Nick and Elise had free passes that they wanted to use to take us all back for another day of fun...how do you say no to that??? So we packed up and headed out to ride some rides, splash in HoHo H2O and see Santa Claus himself. They were thilled to try some rides that we hadn't tried previously because we didn't have an adult for each kid. Brady and Aubrey even took a spin on the Polar Coaster! They are going to have soooooo much fun at Disney!
Riding the Peppermint Twist...six times in a row!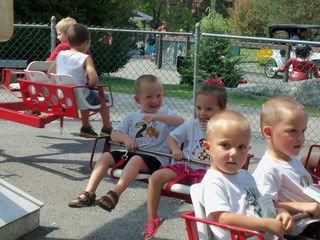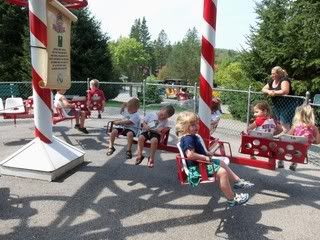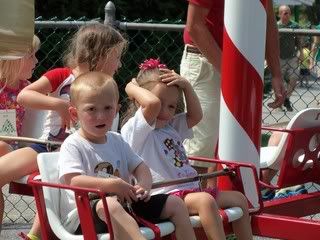 Fire Truck ride!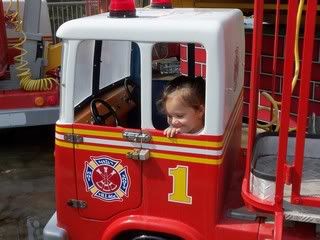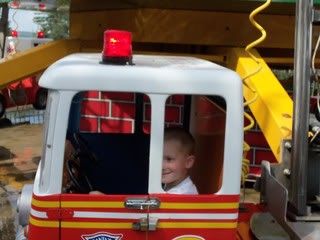 Driving the sleighs!
The "big spinny wheel!"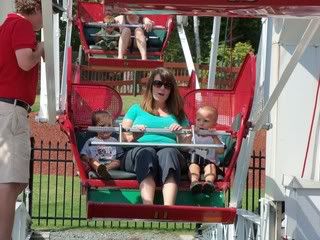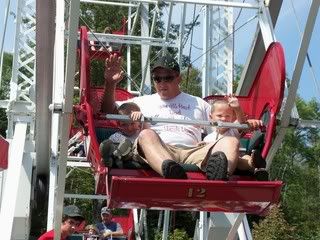 Ugh...the Himalya!
They really need to space out the spinny rides!
I think they were a little tired out!