We got to spend the day with some of our best buddies...Jackson, Matthew, Harrison and Henry aka the Nadeau quads and their Mom, Dad, and Grammie. We missed our pals from last year's adventure to Story Land but we totally enjoyed spending the day with the boys!
My crazy kiddos are totally fearless on rides! They must get that from their Dad because there is no way that you will catch me on the ferris wheel or a second trip on the spinning boat. They all loved all the crazy wild rides that we thought they would be scared of. The weather held out until the very end of the day before pouring down on us while we were on the Skyway Sleigh. This gave us the chance to go see the show at the Jingle Bell Theather. They LOVE Eflis!
Santa's Village 2012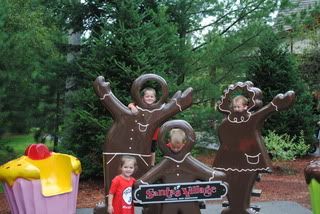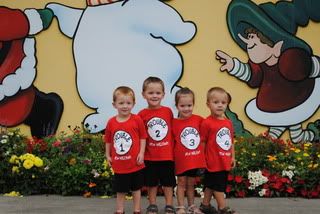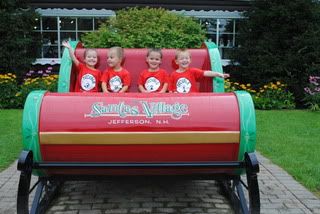 Meeting Santa!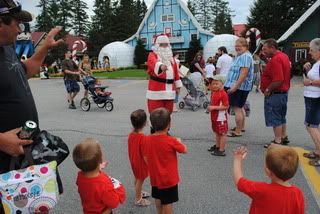 Riding the "Big Wheel"
Taking a break in the sandbox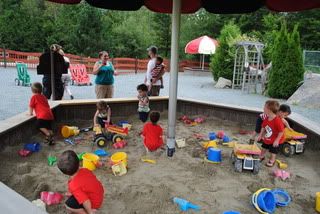 My little cupcakes!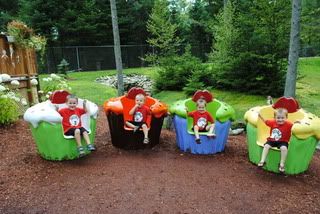 Double Trouble!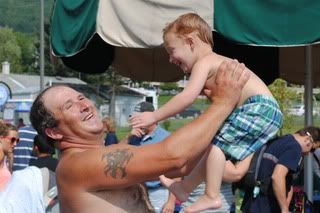 Just as Lindsay said "Oh look how sweet they are!" the pushing ensued!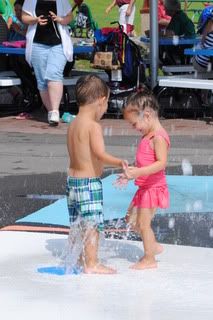 Uh Oh...we are in trouble in 15 years! Whenever anyone asks Aubrey what the best part of Santa's Village was she always answers "JACKSON!"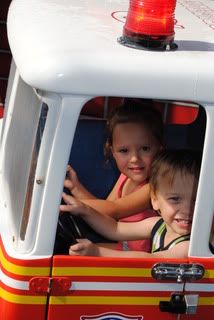 An attempt at a group picture! 7 out of 8 isn't bad!