We never go to South Pond but when we got asked by some friends to join them for a day up there we were glad to go. The kids had a BLAST! The water was warm, the sand was perfect beachy sand, and after spending over 5 hours there they were worn out. It was a reciepe for a good night sleep in the Hickey Household!
Hmmm...what should we do with the water guns?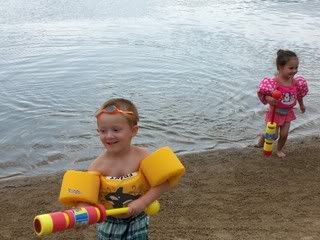 Daddy says go get Auntie Sam and Auntie Tonya!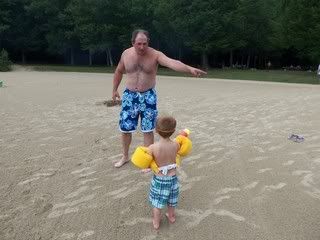 Watch out girls!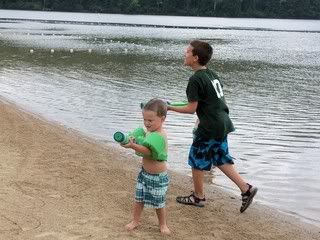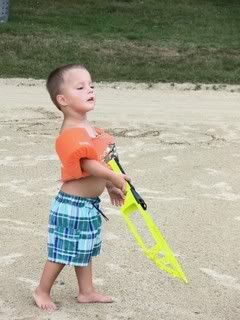 Fun in the sun!