When the kids first heard Grammie Diana was getting a new "camp"(er) they wanted to go sleep in it. She invited us to stay overnight during their weekend at Roger's Campground and the kids couldn't wait to go! They showed off their swimming skills, played at the camper and the play ground and pretty much wore us out but they were troopers and stayed up to have a campfire, make s'mores for the first time and learn how to us "sparklies". Even after going to bed 3 hours past bedtime they were still up by 6:30 in the morning...other than Cameron who slept in until 8!
Learning how to toast marshmellows from "Crazy Barbie"!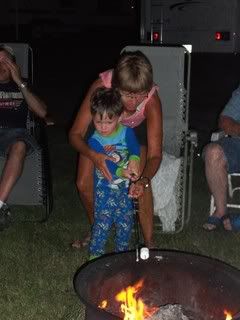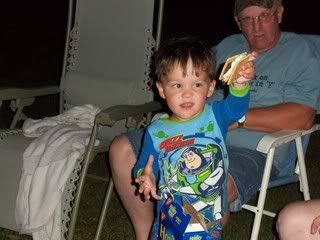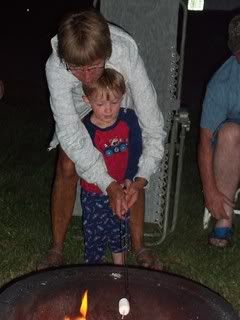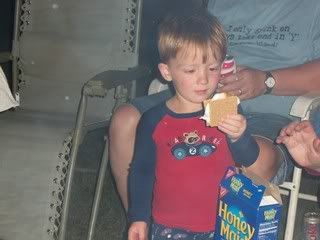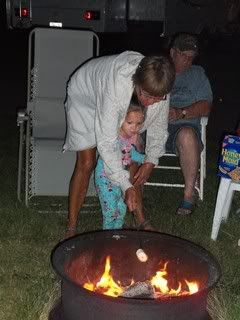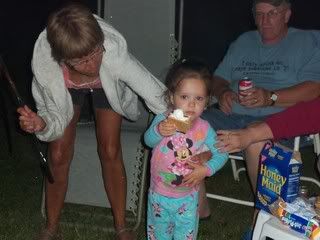 Sparklers!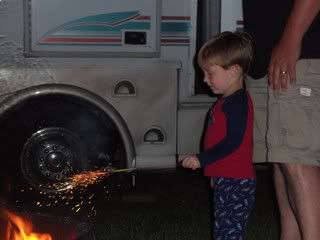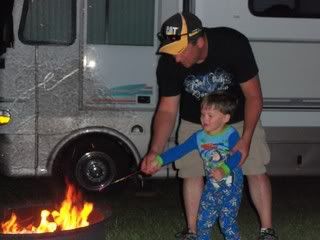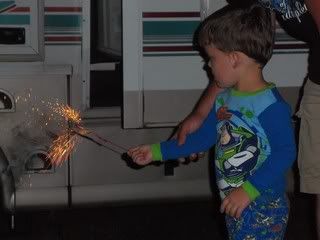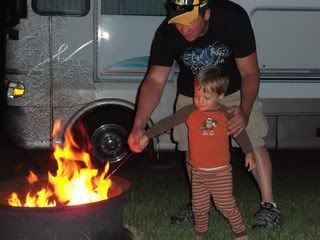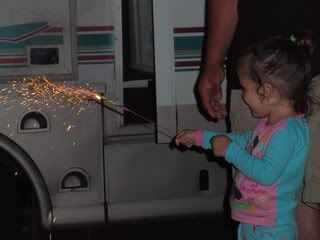 Aubrey and Auntie Kate having girl talk!