After earning enough naptime/bedtime smiles last week to allow them to go to Clark's Trading Post the kids were very excited to set off on our adventure this morning. Uncle Tom and Auntie Kate wanted to join us so each kiddo got a little one on one attention. I have to say that the kids enjoyed the bear show, playing in the water boats and the little playground there but I think that the cost of $19 is a rip off...thank goodness kids ages 1 and 2 are free! The train ride was good until the Wolfman came out and then Brady buried his head in my arm pit and didn't remove it for the next 15 minutes. The other three weren't too thrilled by him either but they weren't as scared as Brady was. There really isn't much else there and we were there less than 4 hours. Not some place we will put on our yearly park rotation.
Checking out the big bears!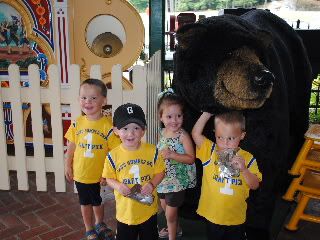 Train ride!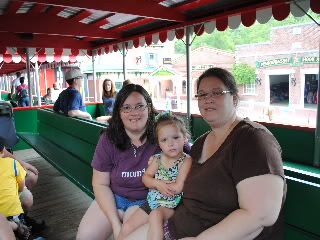 Checking out the antique fire engines and trucks!
Bikes!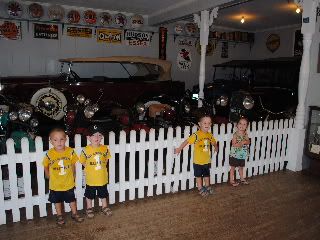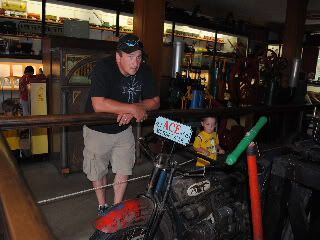 Old Engines!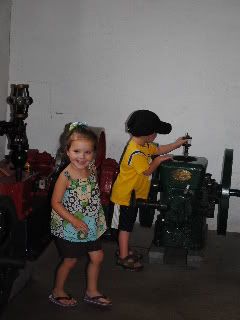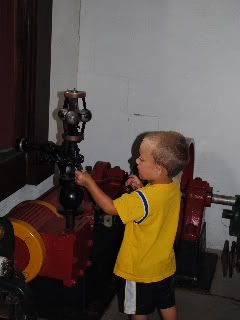 At the playground...I think they will be excited when they find their very own digger in their sandbox this week!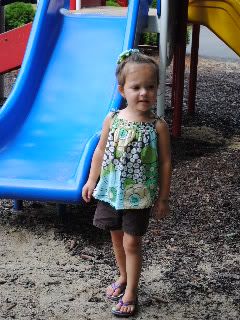 Bumper Boats!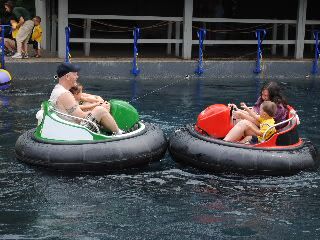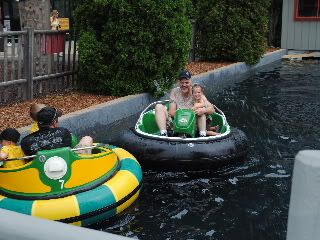 I guess we should have believed it when the sign said you will get SOAKED...Aubrey was NOT impressed!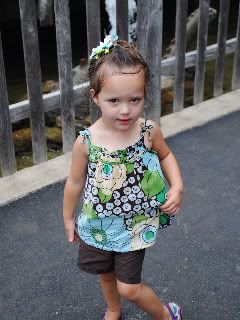 Playing in the rain tent!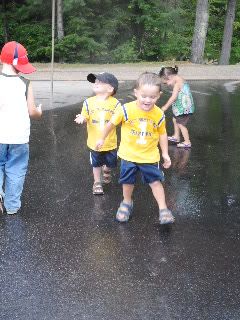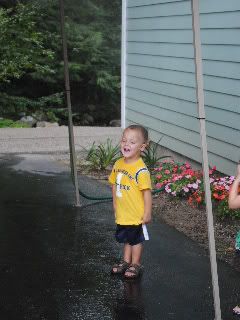 Playing in the Wolfman's Car!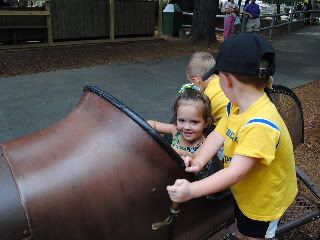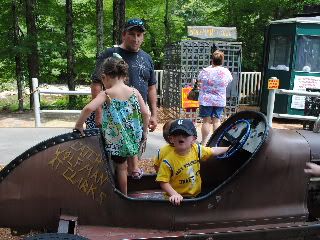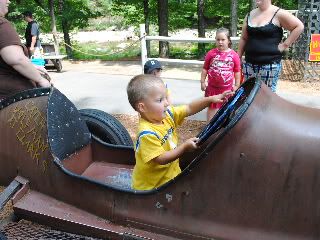 Jailed in Wolfman Land!