I never knew there was blueberry picking just down the road from us so when Auntie Allison called to invite us to go I was excited to bring the quads to pick one of their favorite fruits! I dug out little metal pails they had gotten at Easter time so they each could carry their own and pick as many as they wanted. Matthew had a hard time picking at first so I helped him out and soon his pail was half full. I turned my attention to Cameron who wanted more blueberries in his bucket then checked on the others before going back to find Matthew with an EMPTY bucket!
I asked him where he put all the blueberries and he shrugged his shoulders and said "In my mouth...now they're in my belly!" So we went back to filling his bucket up. Brady and Aubrey were more than happy to do it all on their own. Before long we had 4 full buckets and headed up to the porch to have them weighed and to pay for them. We learned kids pick free so I made a donation to help with what they picked and what they ate before heading home.
They were so happy to show Daddy all of their blueberries and Aubrey was excited to help me make a coffee cake with some of them this morning. Looks like we won't be needing to get any from the grocery store this week!
Waiting to go pick!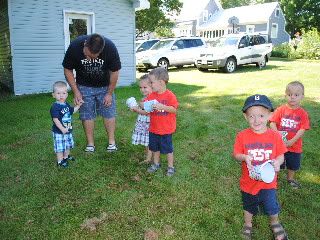 Professional Blueberry Pickers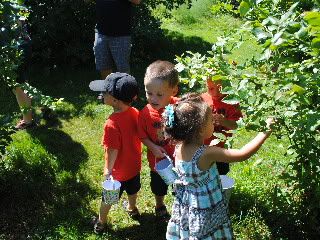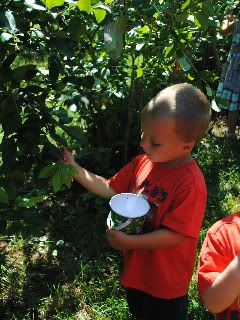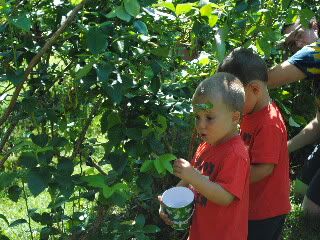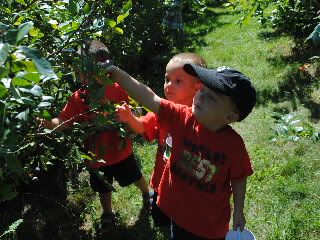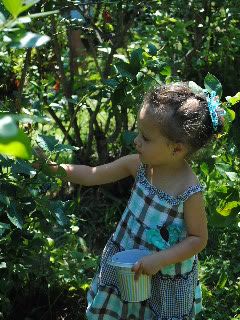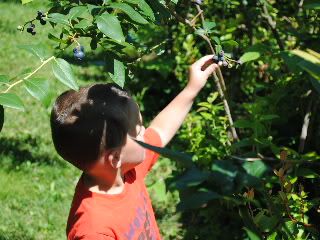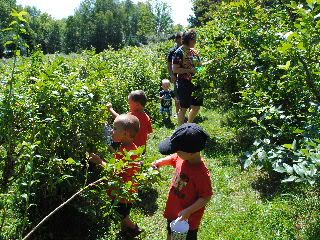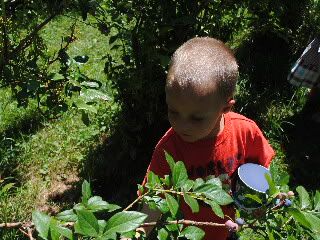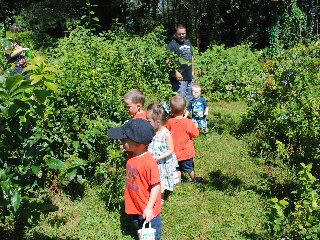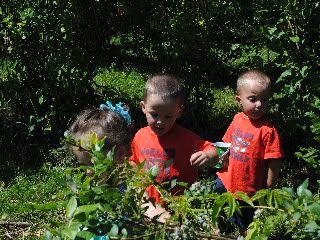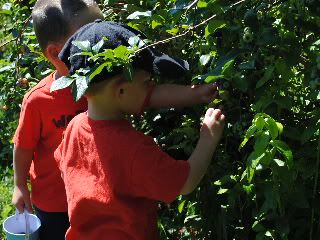 Ready to devour their pickings!