This is the kids third trip to the dentist at Concord Pediatric Dentistry and I am so proud to say that 3 out of 4 sat in the chairs and got an actual cleaning! Brady was not in the mood and they don't like to push them at this age to do it so as not to scare them. The dentist checked all their mouths and reported that all 4 of them have great teeth, no cavities and healthy gums...YAY!
Aubrey hopped right up!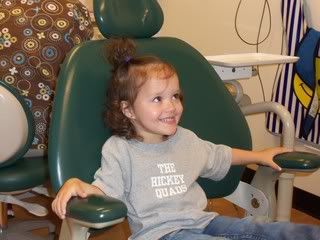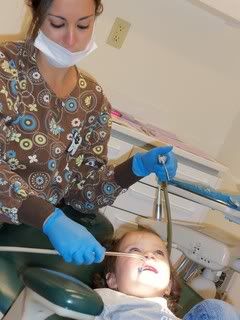 Matthew being so brave!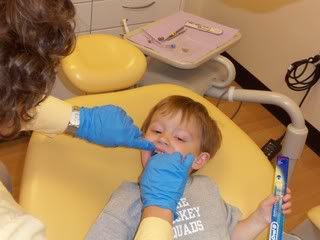 Cameron's brave too!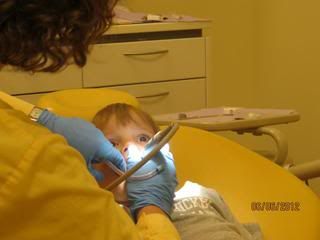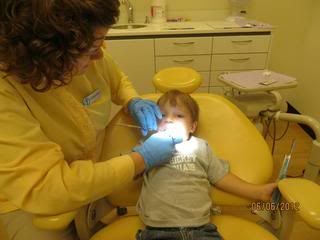 Brady letting the doctor check!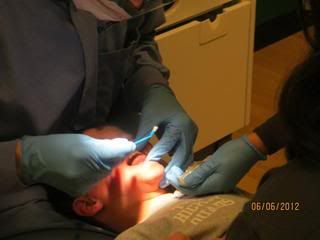 Picking their prizes!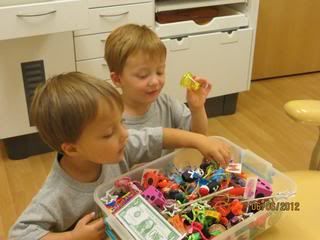 My big kids!