We followed our Father's Day tradition and hit up the fishing derby first thing in the morning then Santa's Village that afternoon. The morning didn't start off so well...Brady was a hot mess! He wouldn't stop crying over everything, fit after fit, but the moment we said we were going to the fishing derby and he would have to stay home with Mommy if he kept it up he stopped and was in a great mood. He must have passed his torch onto Matthew because he started the second we got to the fishing derby crying about everything, throwing a fit at the prize raffle because he wanted a tackle box, and didn't stop until he we got in the car and he was asleep before we pulled onto the road.
Luckily the naps did everyone well and we told them that we had a surprise for them all. We drove to Santa' Village and as we pulled into the parking lot Matthew was yelling very excitedly "We get to go HERE!?!?" They were all thrilled and we made use of their return policy about coming in 3 hours before the close and get another day for free. Three hours is just enough time for the kids to ride some rides and enjoy the water park for a bit and it was more than enough time for me to be hobbling around. I definitely am walking a lot better than I was a few days ago so our next trip we will be ready to explore the whole park...provided that I stop being so graceful!
Our Father's Day gift to Daddy...he got his wheelbarrel a little early to finish up the yard but we made some thing for him as well!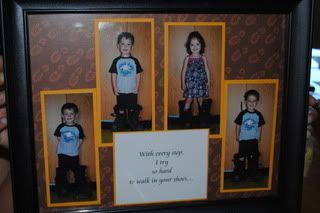 Daddy and his Quaddlers!
Fishing!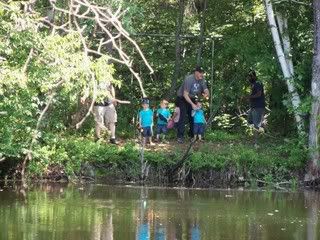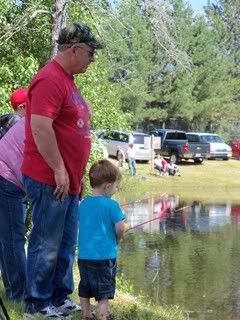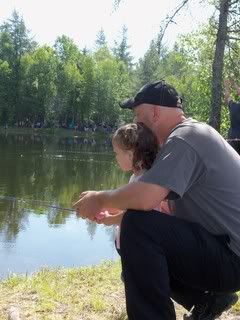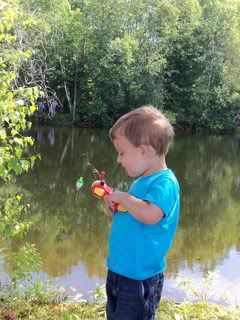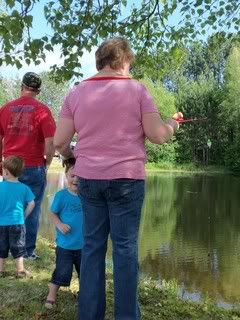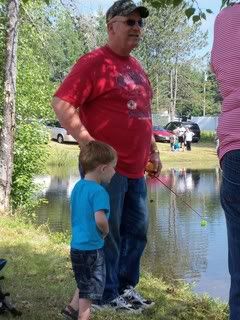 A bunny at Santa's Village...I never really understood this!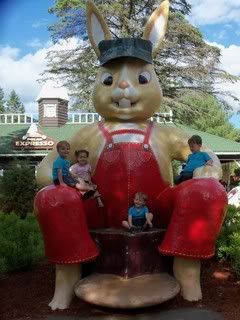 Splashing in the waterpark!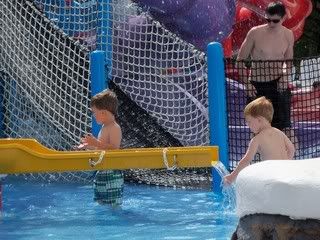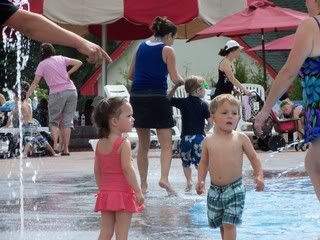 Chilling out on the snowman!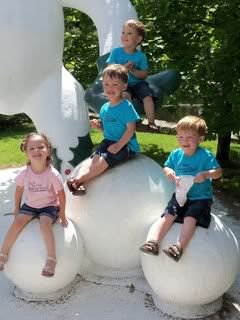 Riding Rudolf's merry go round...Brady took pitty on me and chilled out with me on the bench!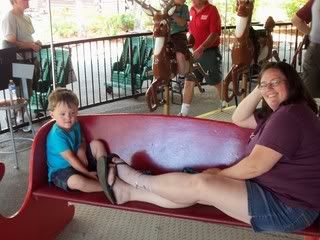 I think the Choo Choo was their favorite!