When friends of ours, Nick and Elise, got engaged last year they not only asked Ben to be a Groomsman but they asked all of the quads to be in the wedding as well. Aubrey was so excited to have a pretty dress and the boys were excited to wear their tuxes just like Daddy. The boys practiced all week on carrying a pillow and walking slowly to make sure that they did not drop it. When the big day came the boys were hapy to go hang out with Daddy and the boys as Aubrey and I headed to the Carlise Place to get her hair done as well as a mani/pedi...Spoiled girl!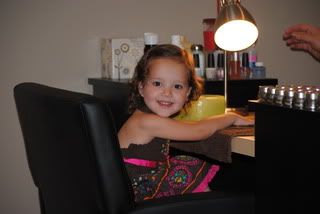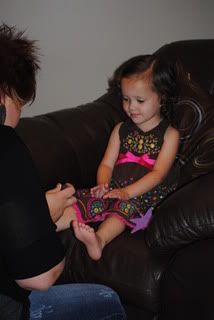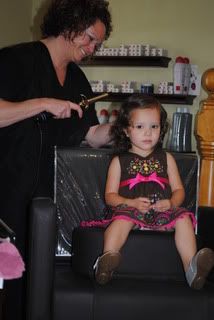 My beautiful baby girl...all dolled up!
Posing with Auntie and Lauren-E!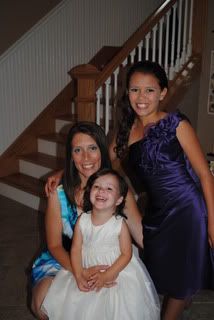 Me and my Little Lady!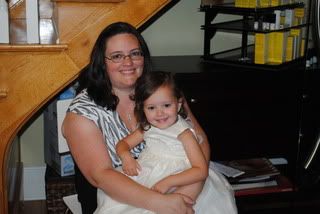 Daddy and his Little Men!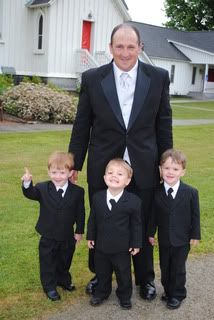 Matthew explaining the Ring Bearer duties to his brothers one more time!
"OK Matt, we got this!"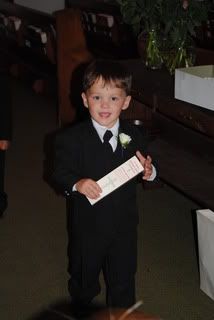 Last practice run before the Bride gets there!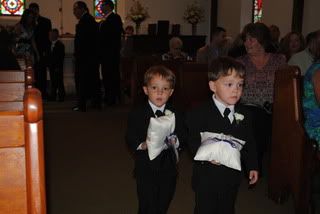 Walking down the aisle...YAY they made it!
After Cameron's fit over wanting juice caused the domino effect and all four kids were crying mid-vow I ushered them all out and they took a break on the lawn until the service was over.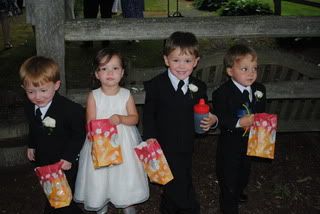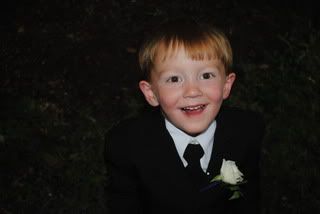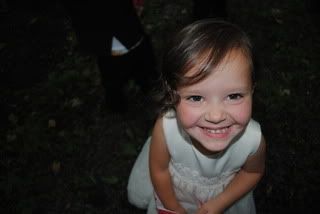 All dressed up...and no one wanted to look at the camera for a picture!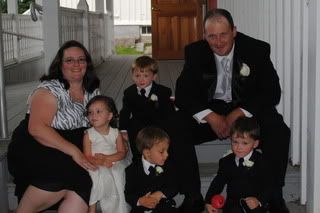 The wedding party!
Here comes the rain!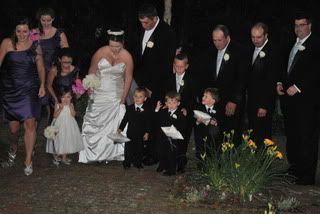 Ready to party!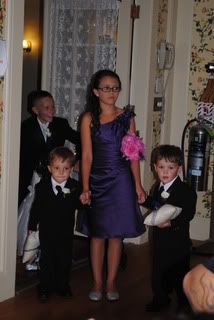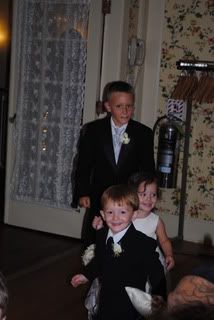 Dancing fools!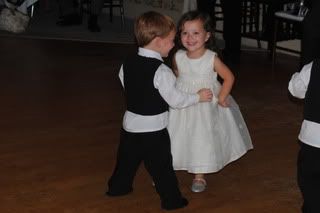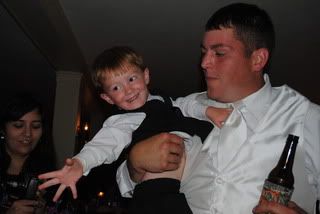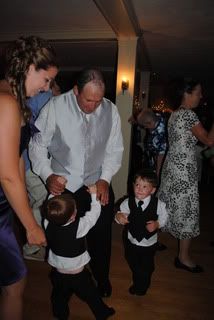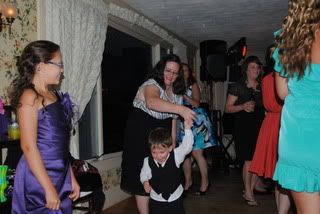 Brady showing off his moves!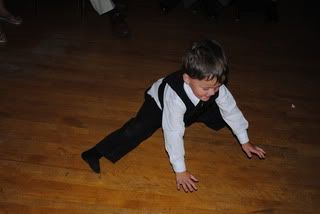 Yeah...I'm the man!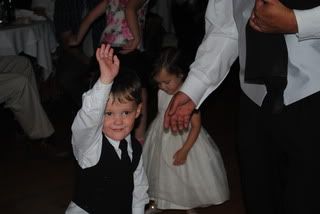 Seriously Mom...NO MORE PICTURES!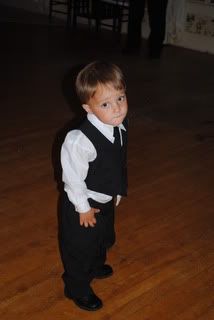 THANK YOU NICK AND ELISE ST CYR FOR INCLUDING US IN YOUR SPECIAL DAY!