CHUCK E CHEESE!!!! They were so excited to go and the four hours...yes, FOUR HOURS...we were there passed so quickly. We were able to meet up with our friends the MacLeod Quads for the afternoon. We love these guys and wish we lived closer so we could do play dates more often. :(
An attempt to get a group picture of 8 Two and a half year olds = Failure!
The momma's participated well though! ;)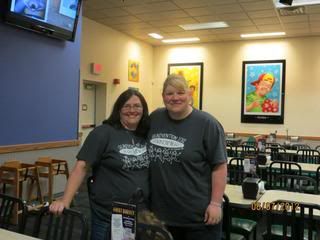 Me and my babies in Chucky's sketch artist booth!