The kids were so excited to hit up the fishing derby at Otis Pond last weekend! They couldn't wait to go fishing like Daddy. It was a chilly day with lots of sprinkles but they had a blast and even caught some fish! The first round Matthew and Aubrey caught theirs. Brady was completely heartbroken! The second round Aubrey caught one and Brady was still waiting and very sad about that. Luckily he reeled one in at the last minute or we would still be there...days later...trying to get him a fish!
I think they were just as excited about getting up close and personal with an ambulance as they were about fishing. They all lined up and told me that they needed to get a picture with the ambulance. I was happy to comply since I usually have to bribe them to get group pictures these days! After checking it out for a few minutes they were invited to go in and explore. Totally made their day! They are still talking about it!
Killing some time before the derby starts!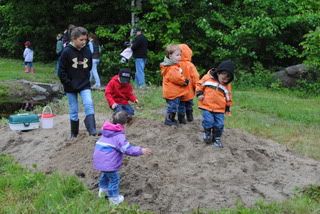 Fishing!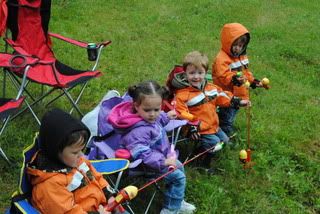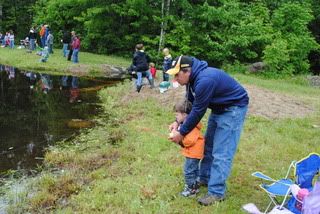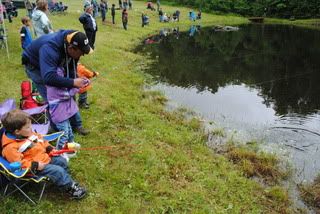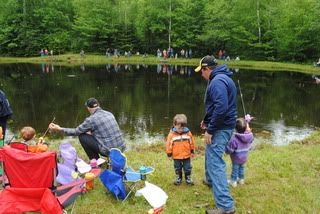 Holding their fish...even Aubrey! Where does that girl come from...first a ketchup lover now this???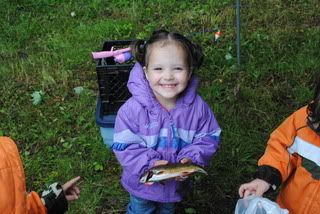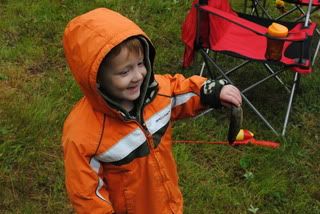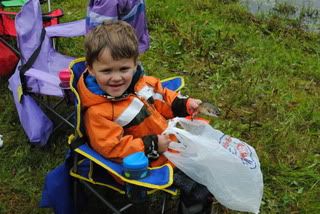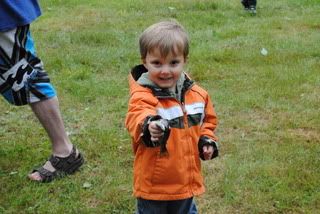 Checking out the ambulance!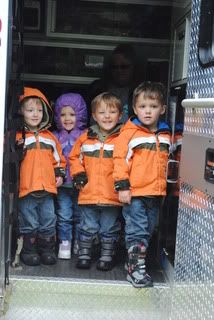 Future volunteers!