Saturday was a fun day for the kids. Grammie Diana surprised us by showing up to bring the quads to her house for a couple hours so I could rest my foot up before I was solo for the afternoon with the kids. It has been nice and warm and now that the lawn is ready for some play the kids are loving it! Ben filled up their little pool before taking off for the day and they spent the afternoon playing in it and splashing around.
Bumpa came in played for awhile in the afternoon and they loved showing off their swimming skills and having him push them around the yard in their little coupe. Even Abby and Henry got a turn!
Bumpa's Princess!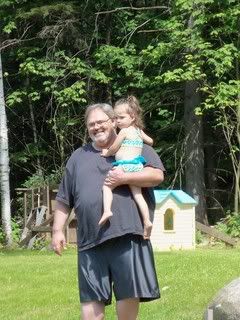 Fun in the pool!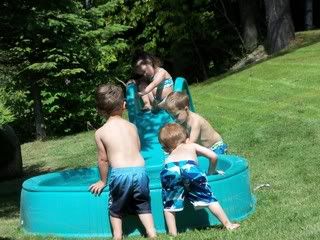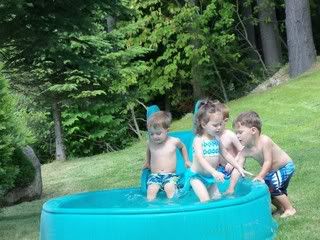 Mowing the lawn!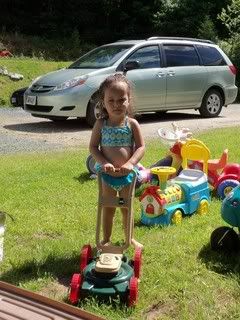 Playing in the Sandbox!
Bumpa's Little Mini Me!