We enjoyed our week away last week. It has been the first time since the babies have been born that we have had so much time with just the 6 of us. It made me realize I probably should have taken more time off in the beginning to stay home with the babies when I had the chance.
Throughout the week I heard "dada dada" all the time from Cameron, Matthew and Aubrey. They only say "mama" when they want something I have discovered like getting picked up, getting out of bed, etc. Brady still hasn't said anything yet but he is holding his own bottle and not spilling a drop. We are very proud of Cameron for being the very first to say "baba" he is normally the last to do everything so this was a big milestone! Matthew has learned to scoot backwards and gets a little mad because he really is trying to go forward and it just isn't working for him. Aubrey thinks she is just hilarious because she will be just sitting there talking then she lets out an ear piercing screech and laughs.
We started doing 2 meals a day this week, oatmeal and fruit in the morning then rice and vegetable in the afternoon, as well as a sippy cup of watered down juice. They had practiced with water for a couple weeks with their cups but they are really excited to taste juice in there. We are going to slowly start changing over one bottle at a time into sippy cups so that they are on cups by their first birthday. We will see how they do with formula in cups, I am sure they will not be happy at first to discover it isn't juice.
Matthew had a helmet fitting yesterday and we were very excited to learn that it is coming along great and they anticipate him only needing to wear it for another 2-4 weeks. I cannot get over how good it looks. I will post before and after pics when he is done with his helmet.
Tomorrow is going to be a hard day for us! Brady and Matthew are spending the night at our house with my mom and Aubrey is spending the night with Auntie Kate and Uncle Tom because Ben and I are bringing Cameron to spend the night in Lebanon to be there for surgery he has scheduled at Dartmouth Thursday morning. He is getting his hypospadias and chordee repair as well as a circumcision at the same time. I feel bad for my baby boy.
The NICU reunion is Saturday in Boston and I think we will have to miss it this year due to Cameron's surgery. I don't think he will be feeling well enough to ride in the car 7 hours that day. There's always next year!
Sunday is my first Mother's Day! I am beyond excited for this day. Every year this has been one of the hardest days for me but this year I get to spend it with my four little miracles and I couldn't be happier!
The babies got weighed on Thursday and are growing ridiculously fast still! Matthew is 17 lbs 14 oz, Brady 21 lbs 15 oz, Aubrey 15 lbs 3 oz and Cameron is 18 lbs 14 oz. Cameron feels so much heavier than Matthew so I have a hard time believing that he only weighs a pound more.
Well to finish up here are some new pics!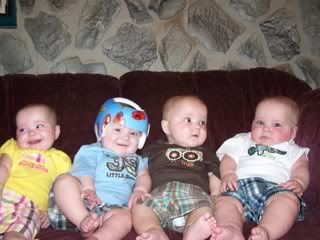 Matthew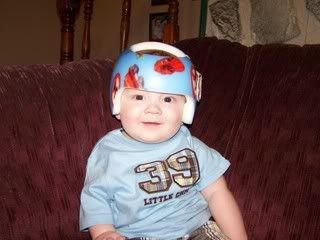 Brady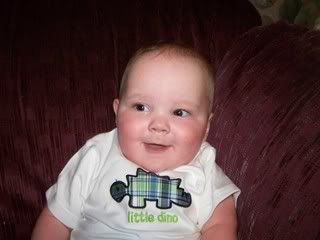 Aubrey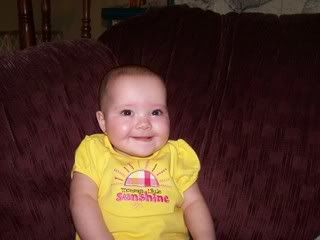 Cameron