We had a busy but super fun three day weekend with the kids and now I am wishing that every weekend was a three day weekend...two days simply isn't enough!
Saturday started out PERFECT for me! Ben let me sleep in (sad I call sleeping until 6:53 sleeping in!), we fed the babies then he cooked me breakfast and dressed the babies while I showered. It was a nice break! I put some orajel on Matthew's gums and found that his second tooth popped though. After that we went and watched some of the day care kids play baseball. The babies loved all the attention they got and watching the kids run around. We went to Walmart and then came home and played in the outdoor play area Ben set up this week for the babies complete with padded ground and a tent over the top for shade. We all had fun spending a couple hours playing out there! After the babies went to bed for the night I got a much needed girls night out with two of the best girl friends anyone could ask for. I miss seeing all my friends now that life is so busy with the quads.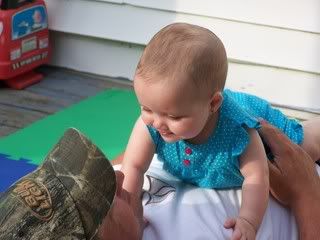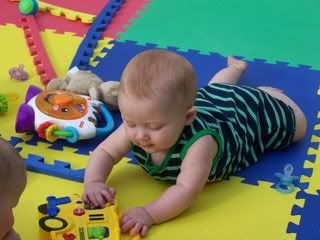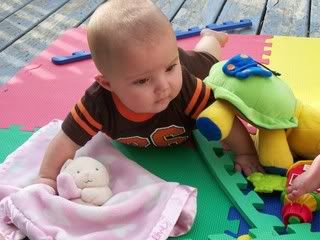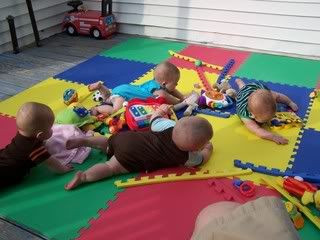 Sunday we spent the day at the campground with family and friends. The babies loved the new sites and playing with the puppies. I guess they are going to be more like their dad than their mom when it comes to animals! It was too cold to go swimming but we kept busy walking around and playing with everyone that was there. By the end of the day they were just as tired as Ben and I were.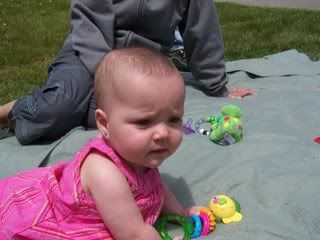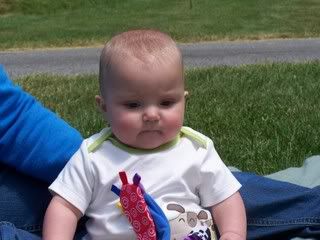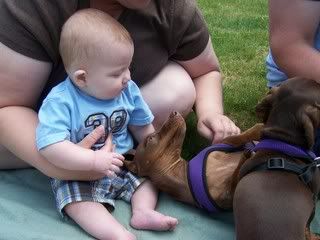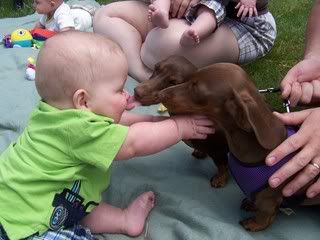 Today we brought them to the Parade. They got a little antsy waiting for the parade to get down to where we were but once it did they watched in amazement. It doesn't take much to entertain them! This afternoon got warm enough that we were able to get them into their kiddie pool. They showed off their newly acquired sitting by themselves skills while they were in the pool until Brady face planted in the water. The boys loved it! Aubrey...not so much! She is such a little diva! Now on to the week which looks pretty uneventful so far, well as uneventful as it can be when you have quadruplets!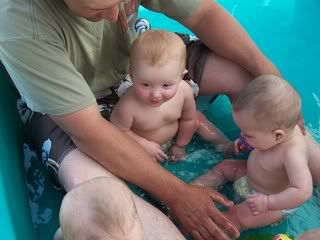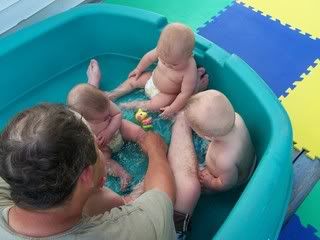 .