Cameron is going to have surgery on his hernia tomorrow morning. We thought it was planned for a week or so down the road but the doctors decided he was stable and that they wanted to do it right away. We are nervous about him being put out but at least this way he will be all healed by the time he is shipped home.
Aubrey got her feeding tube out today and the night nurses made her an adorable hat so she looked extra cute when we saw her this morning. She is on her way to eating as well as her brothers.
Matthew and Brady are coming home tomorrow! We are so excited!!! Two at a time will be a good way to ease us into parenthood. They both got the Synergist shot today to protect them from RSV and they did well with it. Because of the day care it put them at a very high risk for RSV and even with the shot we need to take precautions but at least they can be exposed somewhat to school aged children.
Matthew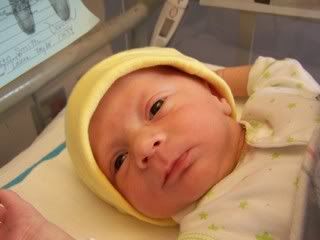 Brady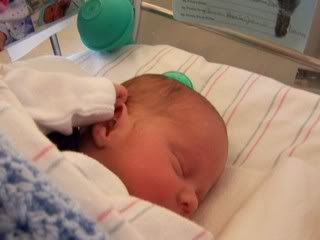 Cameron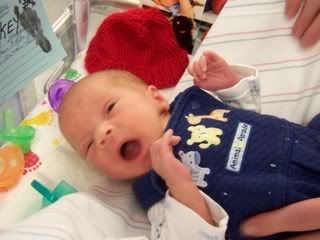 Aubrey