Last week Brady ended up with a concussion after falling off the couch and passing out. I think I had a heart attack when I picked him up and he went limp in my arms but it didn't slow him down any! The very next day he was climbing and diving. I think we are raising little monkeys the way they act sometimes. I am sure more concussions are in the future for us!
Matthew learned that if he climbs on the chair he can get even higher.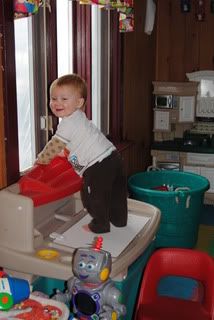 Brady kneeling his sister's 4wheeler and driving it across the room.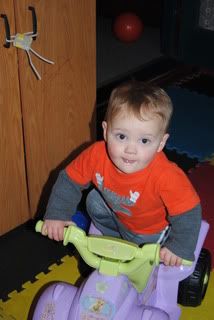 Aubrey thinks the block table is a good place to sit.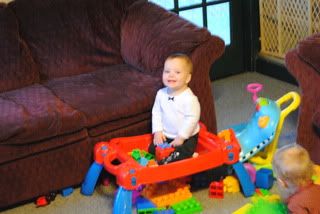 Cameron trying to scale the gate.