What better way to spend a chilly fall day than by having a pajama day with my four favorite people in the world? The babies and I just hung out, played, and spent lots of time snuggling.
The babies had a ton of fun crawling through their tunnel and chasing each other. You could tell Brady was feeling much better today because he was so happy to be playing and was back to his normal self.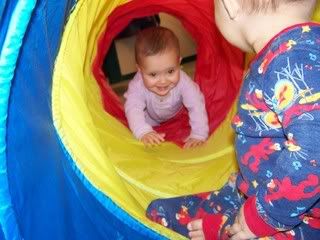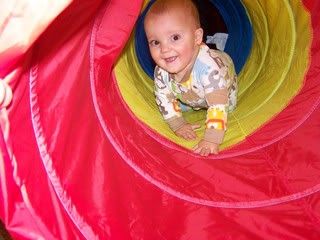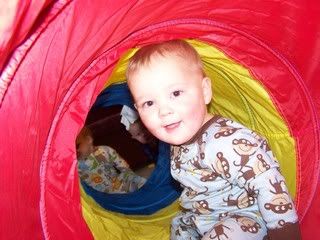 Aubrey with a little snack left on her face.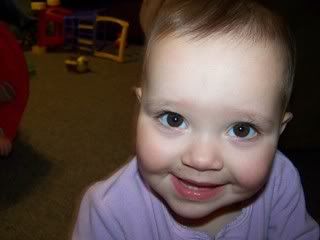 Brady acting like a dork with his new laugh!
Matthew chasing his sister.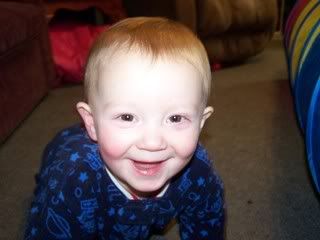 Cameron looking innocent.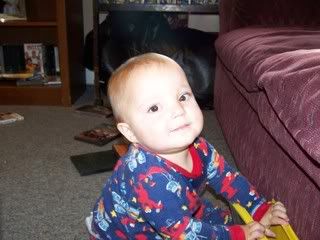 Coloring Time! Thank god they are non-toxic because Brady thought that it was more fun to bite the tip off his blue crayon and eat it than it was to color with it.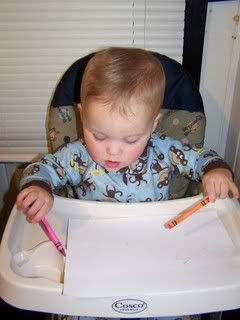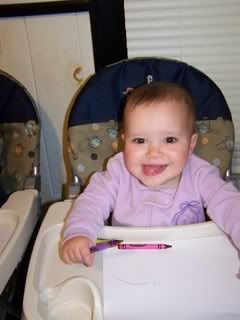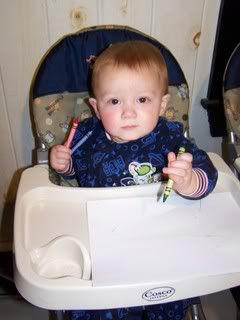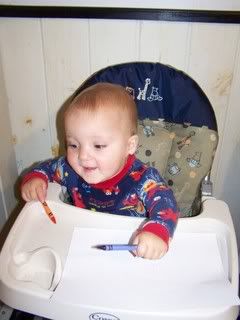 I think these babies are going to eat us out of house and home! I can only imagine our grocery bill when they reach their teens!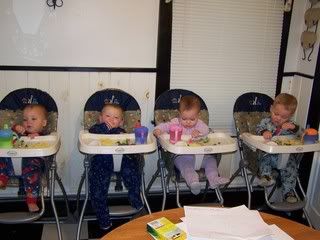 One shake and bake pork chop, 3/4 a box of au gratin potatoes and a small head of steamed broccoli and of course 4 crackers to hold them off while I cut everything up, because they were sure they would starve to death in the 2 minutes it took me to get it all ready...this is what they had left!
A wardrobe change and time for some more playing and dancing! These babies better sleep well tonight because they have officially worn me out!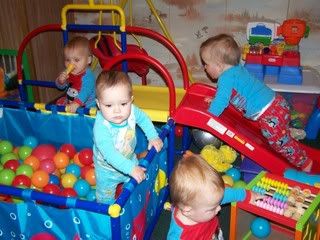 Brady using his Vtech Step and Count Kangaroo
Matthew getting ready to ride his fire truck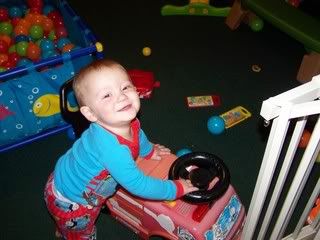 Aubrey is thrilled that she can climb into the ball pit alone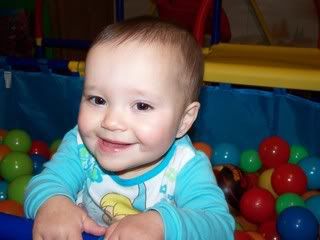 Cameron guarding the steps so no one else can play on the slide