Last year at this time we were adjusting to Matthew and Brady being home with us, bringing Aubrey home (a year ago today!) and waiting for Cameron to be released from the hospital. We didn't bother doing Halloween costumes because they were too small and they were not able to go out in the public much anyways so this year is a big one for us! I cannot believe how far they have come!
Last year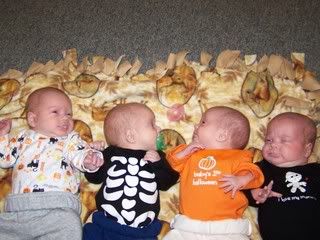 This year
With the help of Auntie Sam the babies costumes are almost done! I am so excited to see them all dressed up and to take them trick or treating! I am sure I will have plenty of pictures to share in a couple weeks.
Today the babies got to carve their first pumpkins at Tabby's annual pumpkin carving party. We had so much fun there and the babies loved getting into new stuff. Aubrey surprisingly enjoyed gutting the pumpkins the most. She stuck her hand right in and tried to clean it out. Cameron and Matthew were not having any of it and Brady was prefering to try to eat the guts. Thanks Tab for letting us invade your home!
Matthew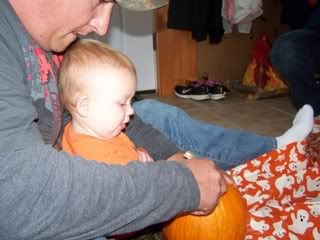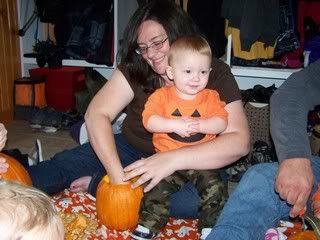 Brady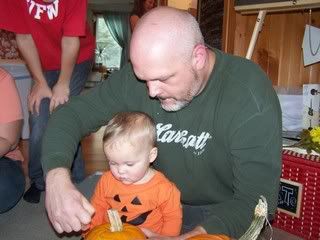 Cameron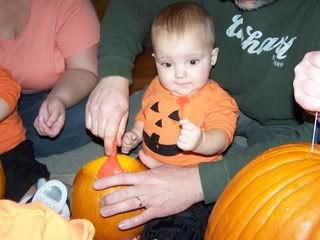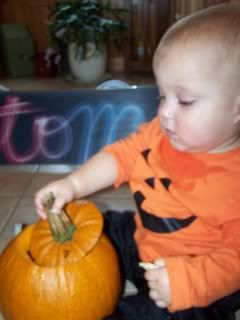 Aubrey