It has been one busy week! Monday my laptop died so I was having withdrawals! LOL! Tuesday we had the state news paper the Union Leader come and do an interview with us to run in the paper and they want to do a follow up after we are home with all the babies. Soon after they left we had a visit from a local business Garnet Hill. They brought us 2 brand new cribs for the babies and boxes full of baby items that the employees had donated. It was amazing to see such wonderful gifts from people we hadn't met.
Yesterday was my regular OB appointment and ultrasound. All went well! My cervix is still holding at +3 cm. My OB said this is amazing without any medical intervention so we are very happy about that! My blood pressure was fantastic and I was granted another week free of bedrest! WOO-HOO!!! I do need to take it easy and avoid unnecessary walking but other than that it is business as usual. All of my doctors warned me that I would be on bed rest by 20 weeks and we hit 27 without it.
The nursery is done thanks to Tom, Kate and Ryan! We are very fortunate to have great friends and family. Here are some pics...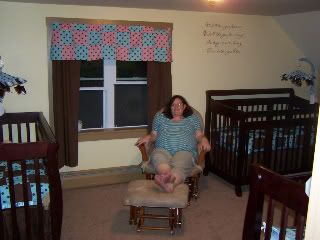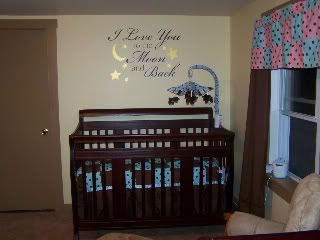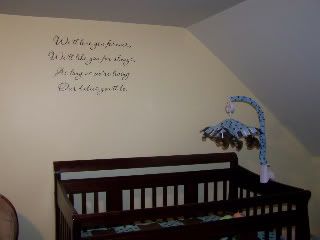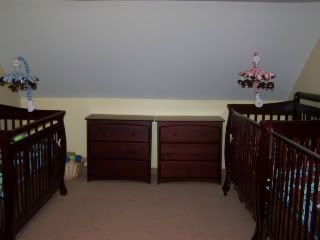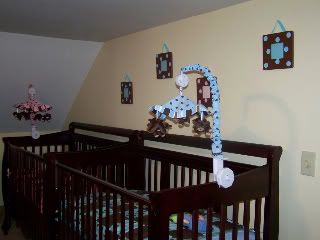 And belly shot for 27 weeks...up 34 lbs, feels like 134!