Aubrey has been looking forward to the Father/Daughter dance...aka "the ball" for weeks. Typically the boys go with Daddy and Aubrey goes with Mommy so this was a treat all around. Of course Princess Aubrey had the perfect dress and almost wore all her dress up jewelry and her crown but I talked her into toning it down a little!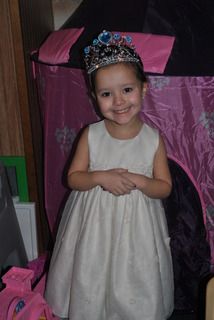 Hamming it up!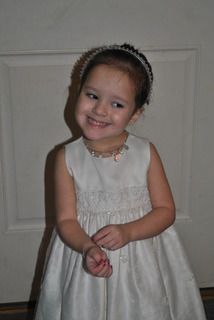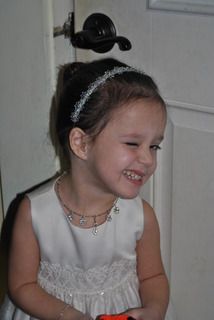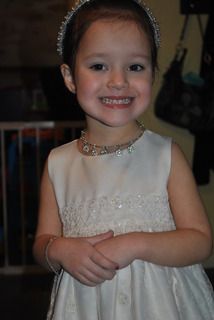 All set to go with her Prince Dad!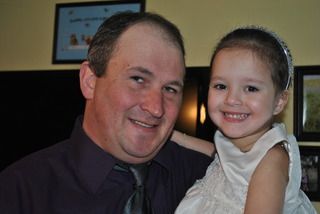 Sooooo excited!
The throne of the ball!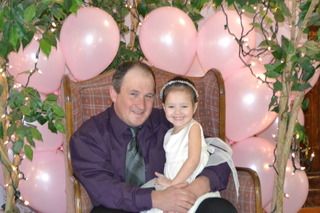 She obviously thought this "stage" was set up as her personal photoshoot!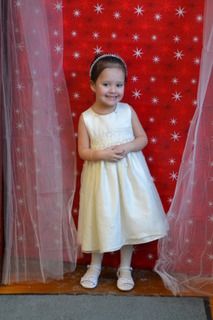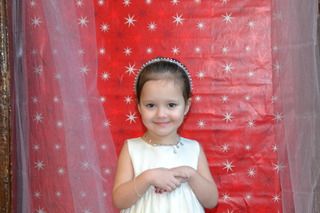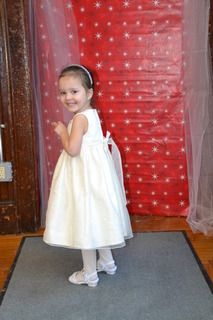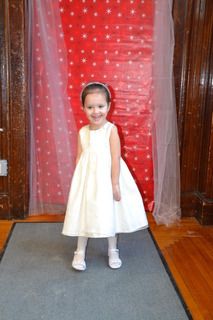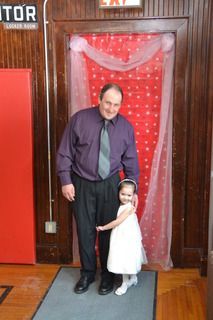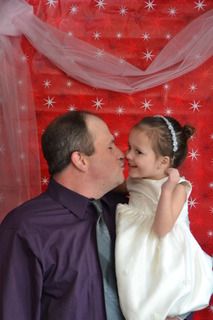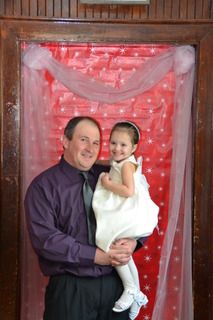 Playing with the girls!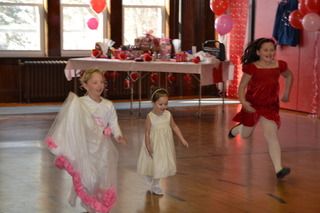 \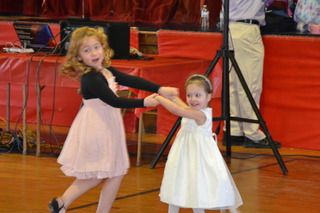 Dancing with her Prince!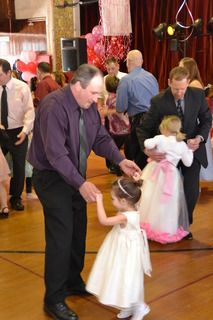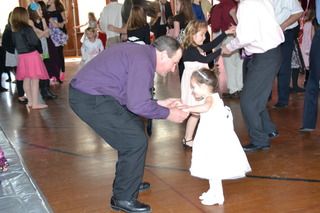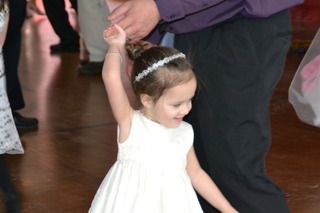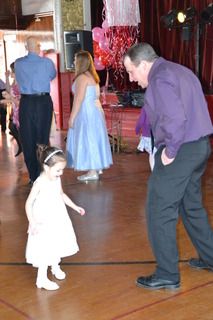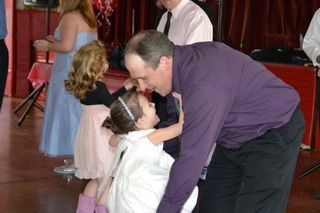 I love that she took her little bow before spinning with the Prince! Such a Princess!