Tom, Kate, Ben and I took the quaddlers on their first trip out of the country into Canada yesterday and headed to Granby Zoo! The kids love to read the animal books and can identify most of them so it was pretty cool to be able to see them in person. I have to say that people in the USA are in general have more manners than the people we came across at the zoo. Adults just push kids right out of the way to see things, stand in front of them, climbed over our wagon...kids in it and all.
We did come across three girls who looked identical and they came over and were looking at the babies and asked in very broken English if they were four. I said yes and one of the girls ran and talked to her mom and came back and told me that they were four and one was dead. Ben and I both were saddened by that. It makes me realize how grateful we should be that we have four healthy babies here on Earth.
It was a scorcher yesterday again so we were thrilled to go play in the waterpark that is part of the zoo. The kids loved the little wave pool so I hope that means they will love the ocean when we go there next week.
Welcome to the zoo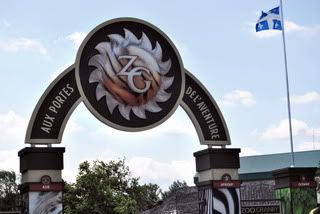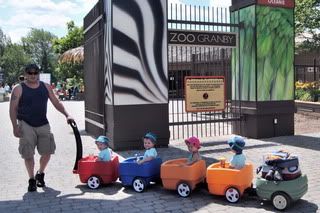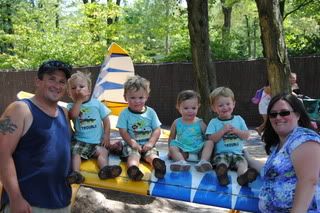 One of Matthew's favorite animals...the "ZEB-RA"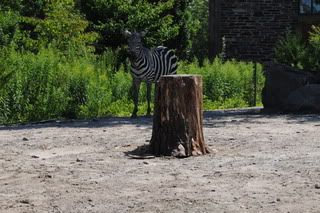 The elefant was trying to keep cool by tossing sand on his back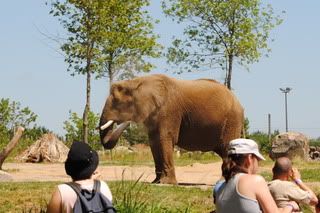 Brady spotted the giraffes!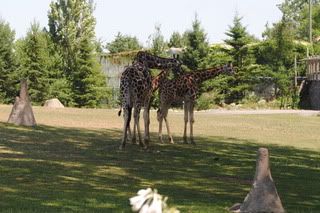 The zebras and the giraffes playing together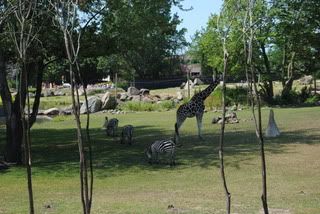 Aubrey kept banging on the glass hoping the chimp would come play!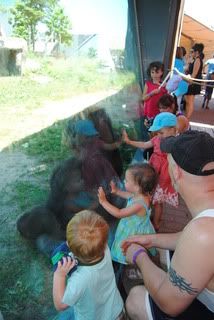 Cameron's favorite attraction...the plastic seal. He kept pointing over to it and saying "see momma" LOL!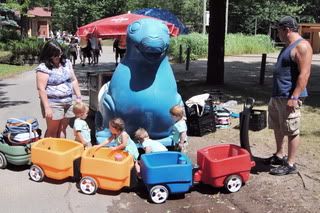 What did you find babies?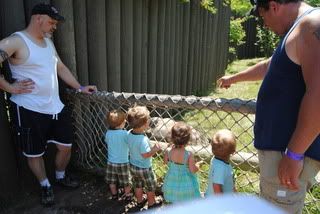 a TURTLE!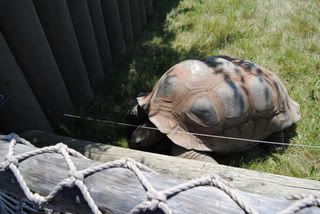 Checking out the flamingos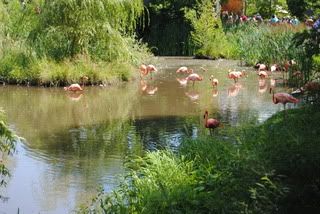 The bear was unimpressed by the kids great big "ROAR!"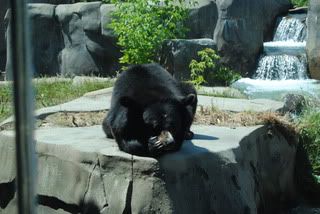 Riding the animals in the play ground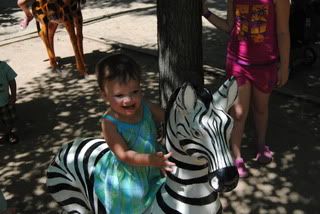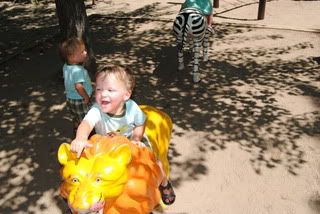 The tiger trying to keep cool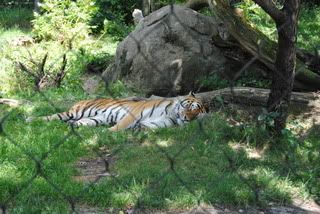 The kangaroo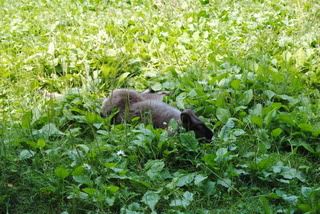 How many babies fit in the pouch???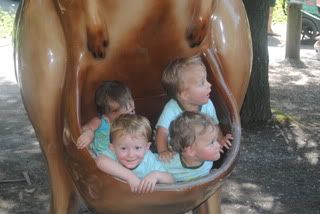 Checking out the hippo