The heat was ridiculous so we decided to take the kiddos up to South Pond for the afternoon so we could all cool off and play in the sand. They had a blast walking through the water and "swimming" on their bellies. Matthew was able to figure out how to float and kick with his Puddle Jumpers on. Aubrey attempted to copy Matthew but a little drink of water changed her mind in a hurry! They enjoyed playing with their beach toys, buckets and shovels making mud pies and them rinsing them off with the pond water. We are having such a blast with these kids this summer! I wish summer lasted forever!
Playing in the water!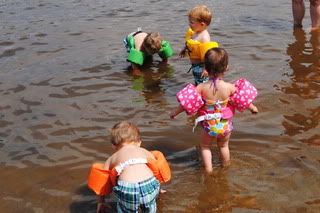 Splashing each other!
Playing in the sand with Daddy!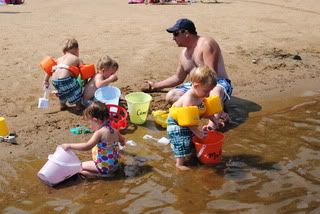 Brady sooooo not impressed to get his picture taken. He is such a punk lately about getting a picture taken!
Cameron getting dirty!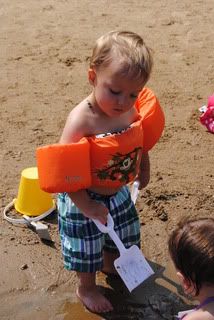 Matthew filling his bucket with water, one shovel at a time!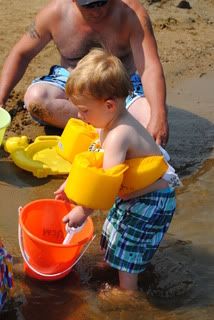 Aubrey filling her bucket trying to pretend that her brothers do not exist!