The kids are very interested in fire trucks, ambulances, and police cars so when Uncle Dan offered to take them on a tour they were so excited to go and check everything out. When we got there they wanted to touch EVERYTHING, try on helmets, sit in the trucks...you name it!
I think they were just as excited to see the tractor in the shed because they had to check that out first...and of course a garbage truck!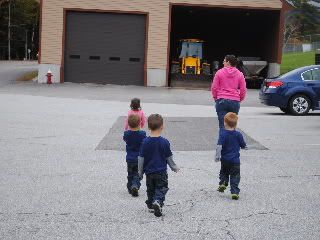 Vvrrrrrrroooooooooommmmm...it's fireman Brady!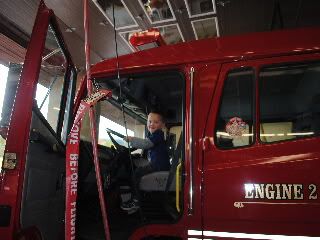 Watching Uncle Dan set up the ladder truck!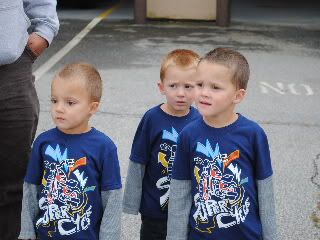 Up, up and AWAY!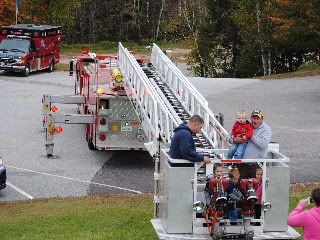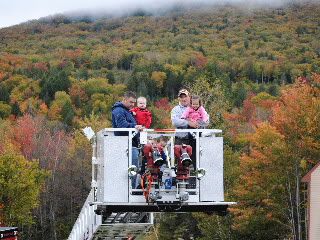 Firemen and firewoman in training!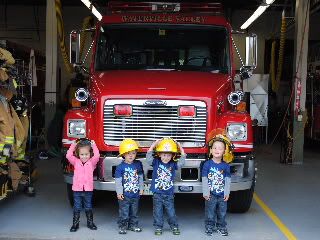 Taking a ride!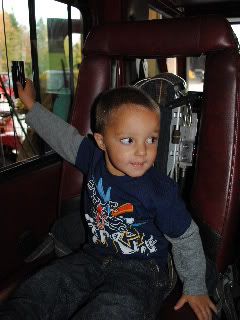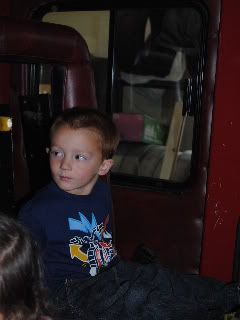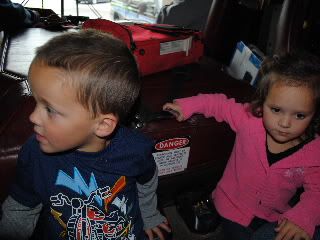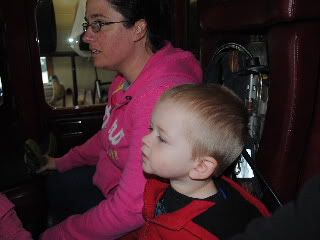 Oh how they wanted a ride in the police car...hopefully that is one dream that never comes true!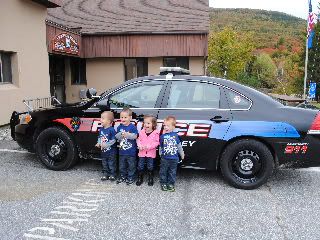 Next up Uncle Dan asked if they wanted to try out the ambulance...Woo Hoo!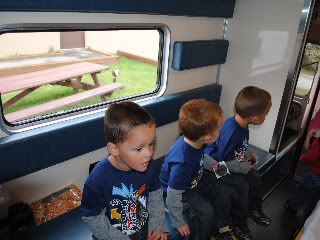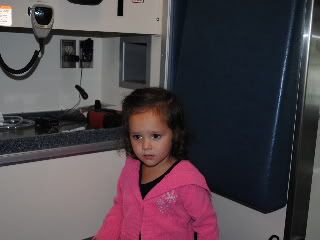 The foursome and their cousin Aidan!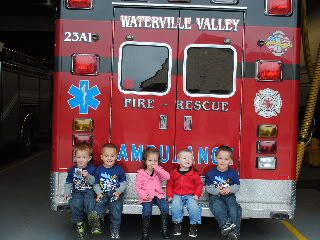 Aidan might be 19 months but he is nearly as big as Matthew. Matthew decided to show everyone he was stronger though!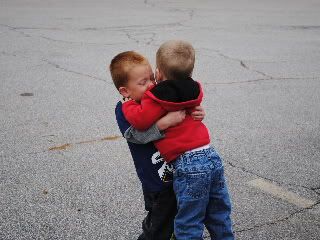 Thanking Auntie Allison and Uncle Dan for a fun day!