I was so disappointed when we went to the annual pumpkin carving at the bridge sponsored by the American Legion and I forgot my camera. The kids are finally old enough to do a lot of it by themselves and they enjoyed it for the most part. Luckily we had a second chance to carve pumpkins with Nick and Elise and I was able to get some great pictures of them digging in!
Aubrey was thinking..."You want me to touch THAT STUFF?!?!?"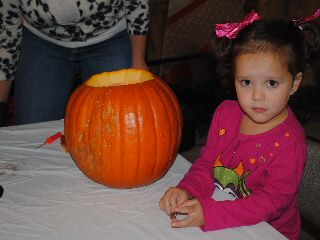 The boys were ready though!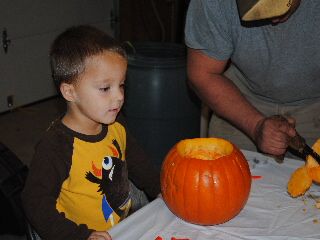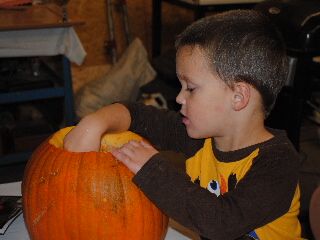 Since Elise was doing it Aubrey thinks that even a princess could do it!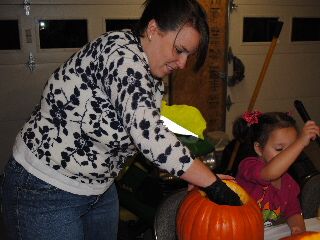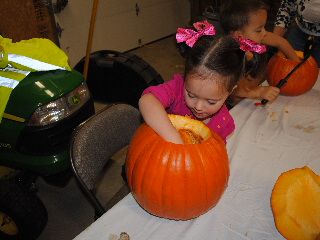 Keep scooping!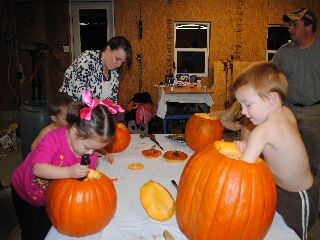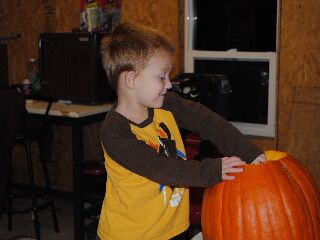 Time to design!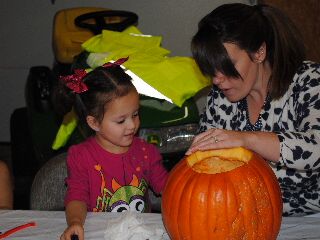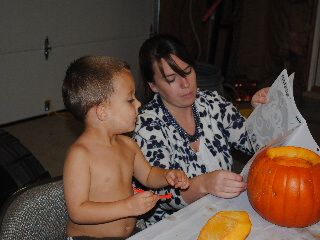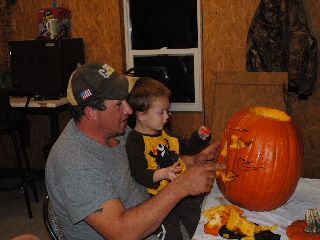 Redneck pumpkin carving at its very best...a drill to make eyes!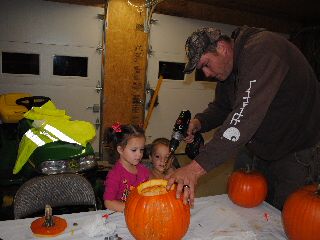 So proud of the finished product!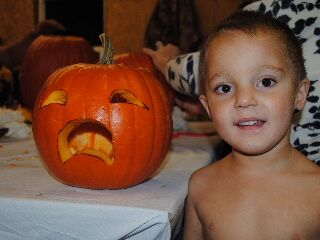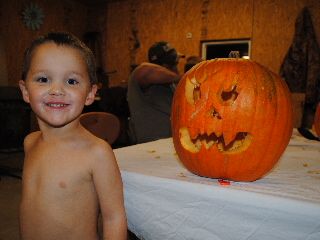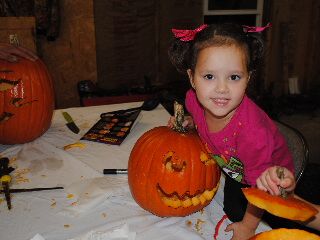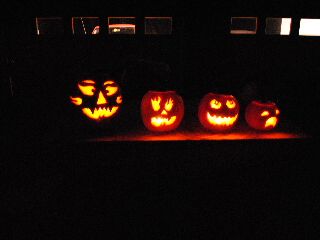 All 8 pumpkins!