They love covering their eyes and having me pretend that I do not see them. They laugh when I very dramatically act scared when they uncover their eyes...anything to hear their amazing little laughs!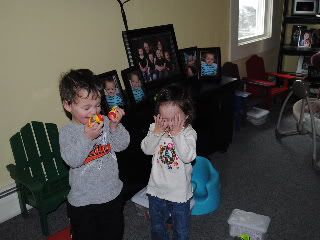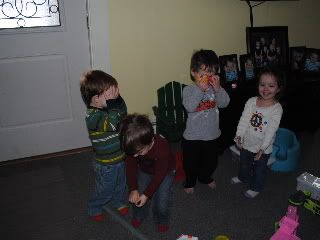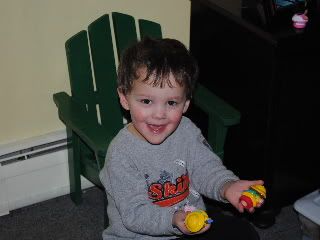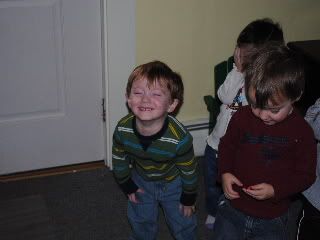 Playing with the dress up box...they love to dress up and act silly and I love to laugh at their craziness!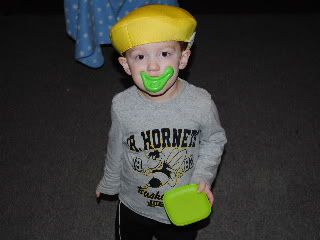 Hell must have frozen over...Brady and Aubrey playing nicely together is like some sort of miracle!