On a weekend when we don't have anything going on or when we are at Walmart we tend to go to Burger King to let the kids play. I'm not gonna lie...it really is more for us than them. They all play nicely and are occupied for a couple hours while Ben and I can just sit there and relax something that doesn't happen when we are at home.
Aubrey and Abby...don't think that Aubrey actually went down that slide but she did send Abby down it!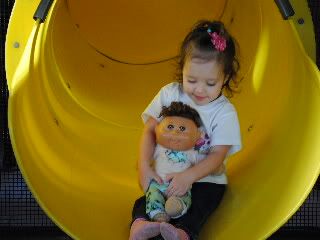 Brady the King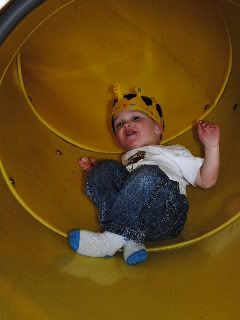 Crazy Matthew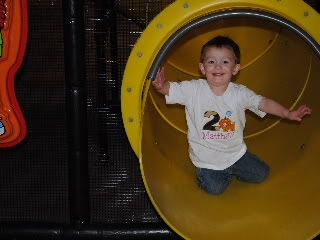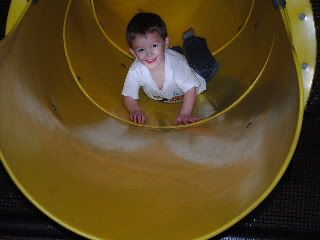 Silly Cameron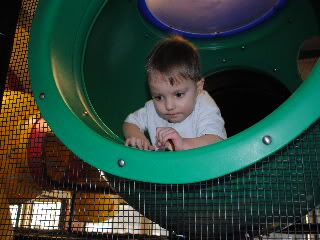 Where's Aubrey?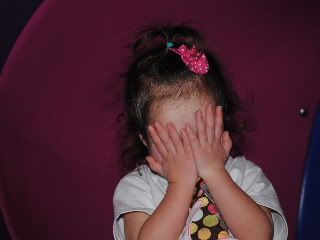 BOO!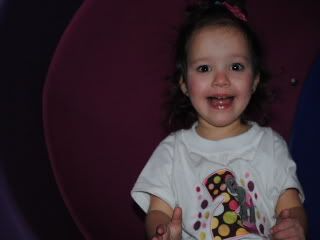 Pile up!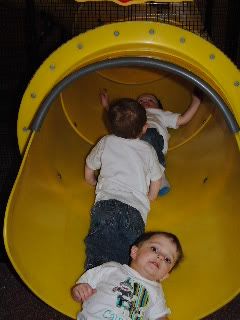 Climbing in the tunnels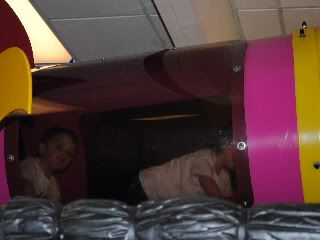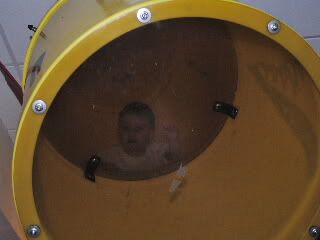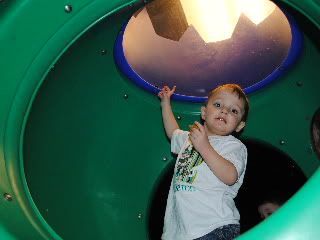 Playing tag!