I have lived in the North Country for over half of my life and never knew there was a Children's Museum in North Conway. The kids won the birthday gift certificate off of WOKQ last year so we had a $25 gift certificate to Rafferty's so we made a day of it...went to lunch then to the museum. Admission price is only $5 and the kids definitely could have enjoyed staying far longer than the 3 hours we were there.
Aubrey and Bumpa checking out the big kalidoscope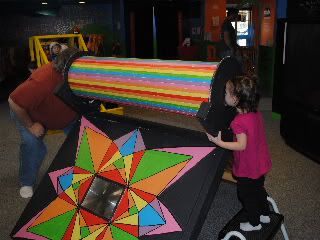 Their favorite exhibit...the skidder!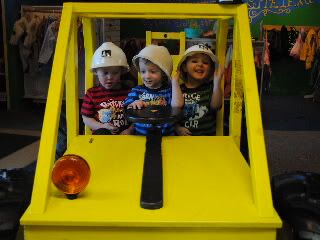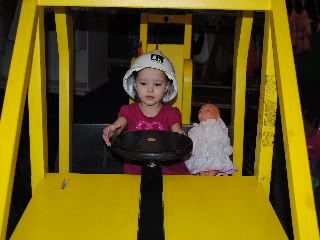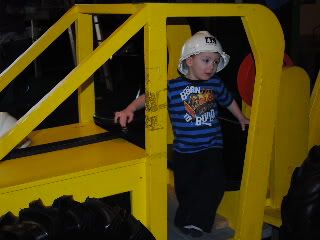 Playing with the dress up stuff!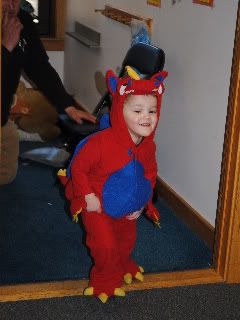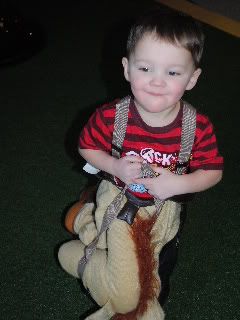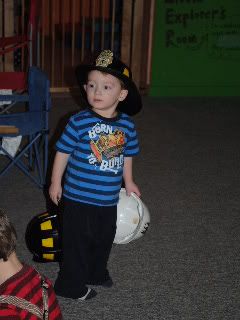 Checking out the tree house!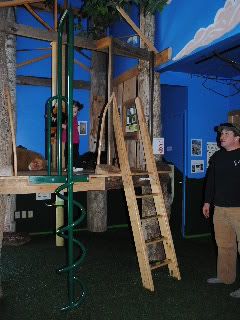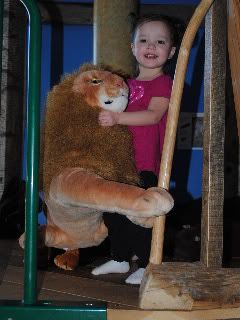 Loving building shapes on the wall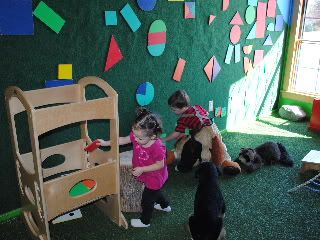 Playing the gravity ball game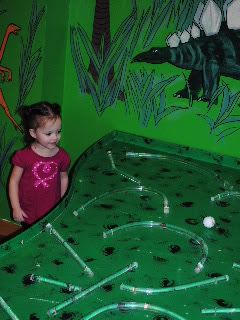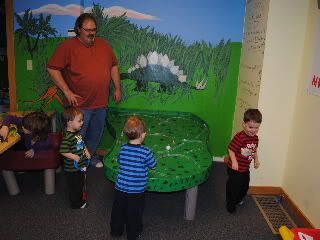 The train room!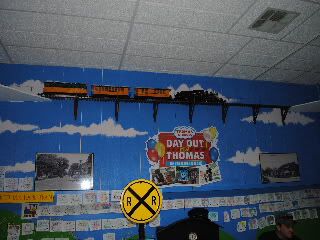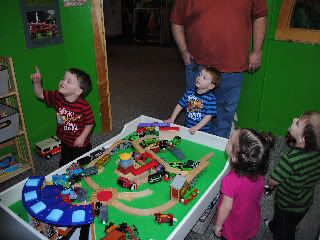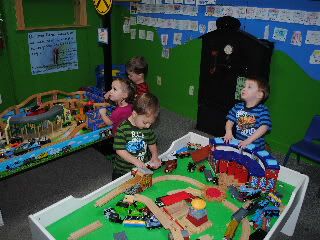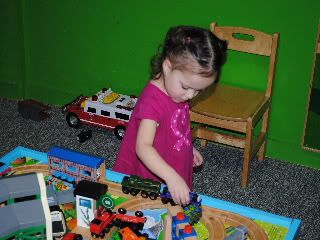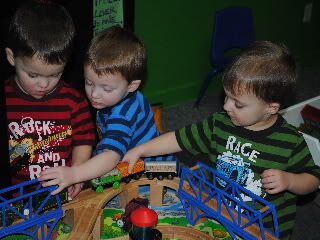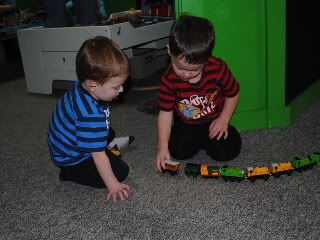 Cameron the Conductor!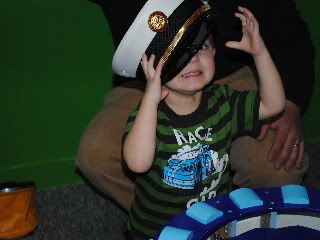 Matthew making the train go and Cameron making the train go "Choo-Choo!"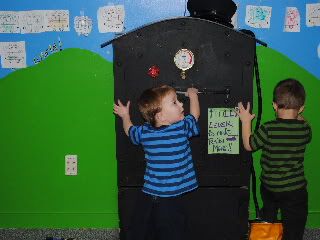 Brady showing how strong he is by pulling the train lever
Cool little Cozy Coupe!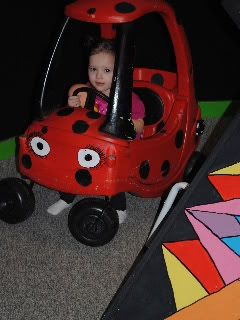 Marble room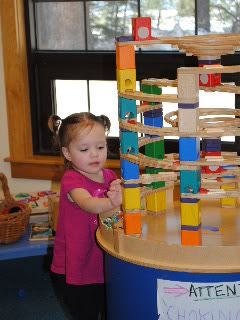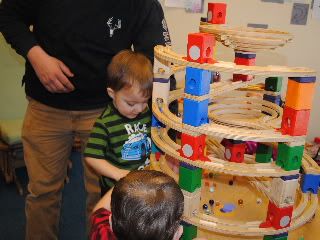 Checking out the "puters"!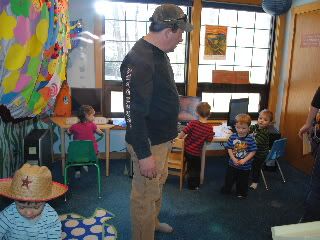 Brady making the rocks change colors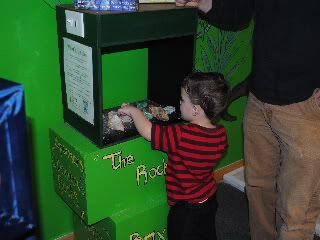 Cameron was excited that the turned GREEN!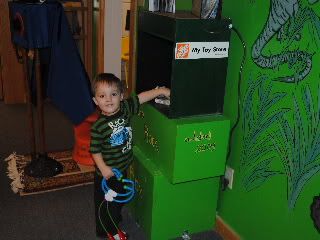 Exploring the castle and the knight's horses!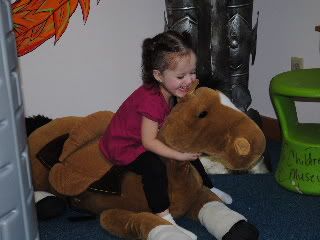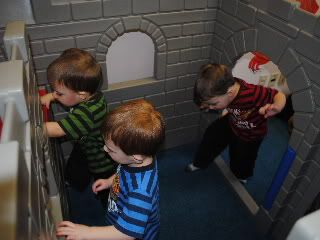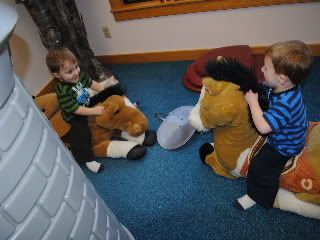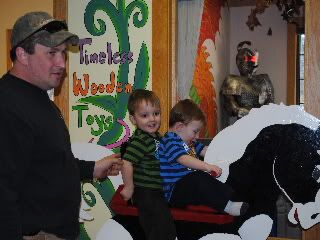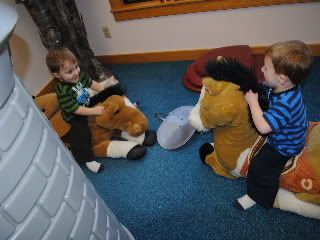 Making a donation!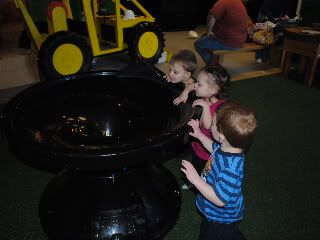 A slide that is Aubrey's speed!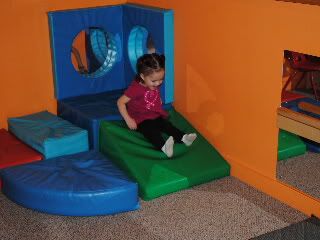 Brady chilling out with the doggies!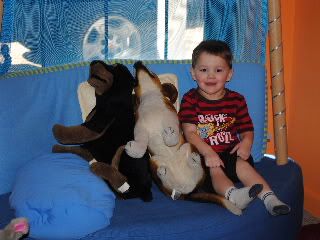 Doing some shopping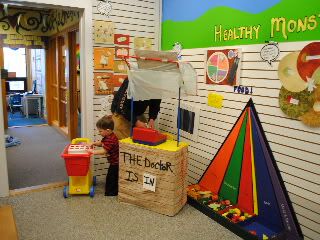 They thought Daddy was stuck in the wall when they listened to him talk until Ben showed them the trick...they thought it was pretty cool!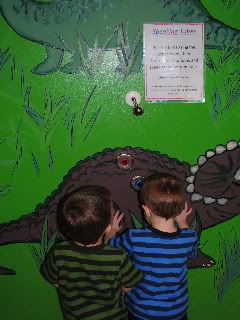 Making electricity
Heading down to see more exhibits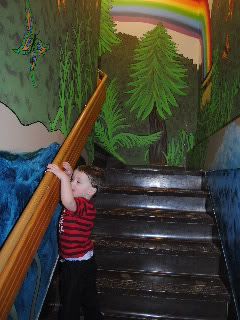 Outerspace! So many "Mister Moons!"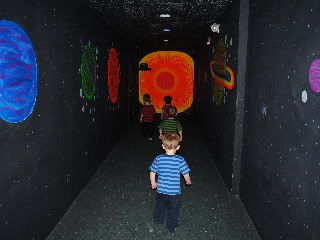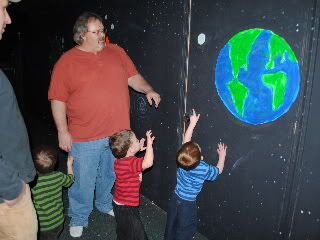 Making music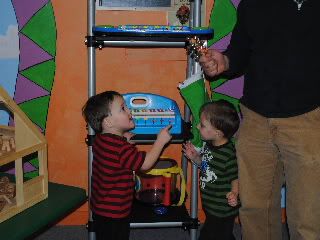 Cooking some supper!