Ben made the quaddlers their very first ice cream cones and they had so much fun with them! Of course bath time immediately followed their little snack!
Matthew loving his ice cream cone!
...maybe this side is just as good!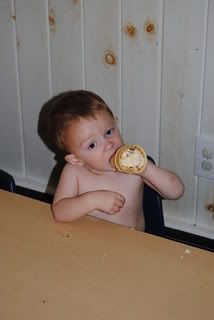 Aubrey thought it was better to eat it from the bottom!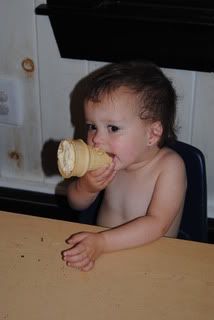 "What do you mean eat from the other side?"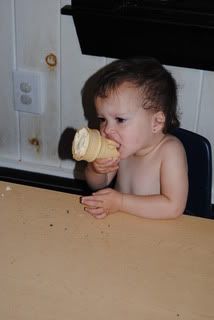 Brady loved his too!
Monkey see...Monkey do!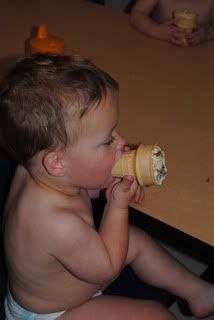 Cameron is thinking "You want me to touch that??? I might get dirty!"
"OK, I will try it!"