After the fishing derby and a little nap the quaddlers and I took daddy to Santa's Village for his Father's Day gift. It was so nice to spend the afternoon just the six of us and they had a ball. They were all so excited to see everything and to ride on the rides. We got to spend 3 hours there and get a return pass for another day this season. I can't wait to spend another day there later in the summer!
The park wasn't crowded so there was no line for the rides which made it really nice with four impatient toddlers. The weather was perfect for the water park and three of them were little water babies and then we had a Chicken Little who was not really into playing in the water. It took me quite awhile to get Cameron into the water but once he did he had a blast!
Welcome to Santa's Village!
The drummer boy slide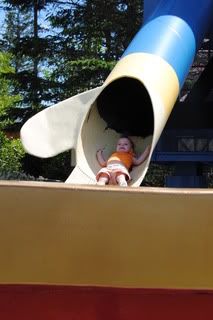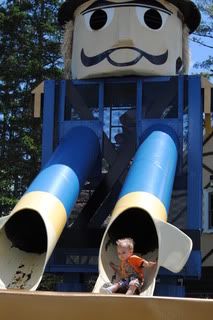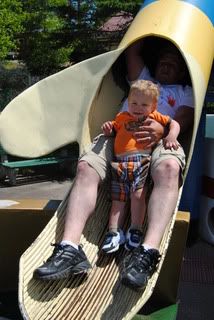 Our little Ginderbread Babies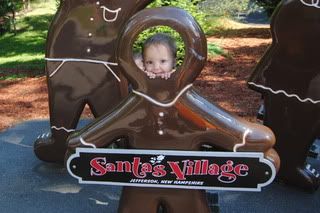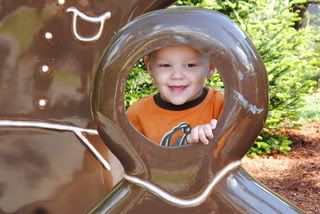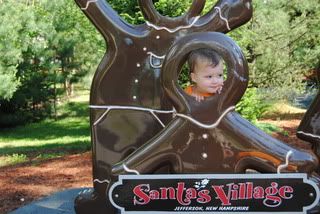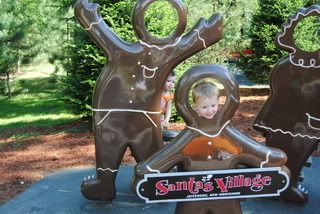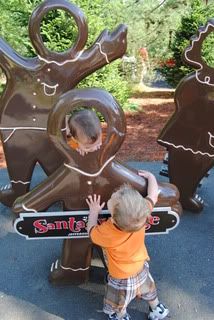 Hanging out in the cupcakes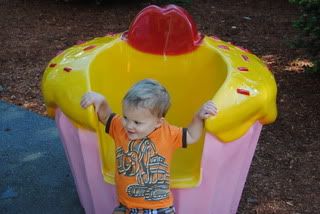 Meeting Santa
Saying hi to Rudolph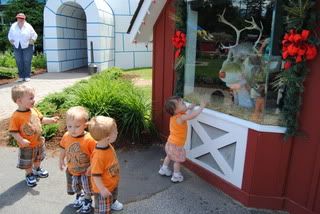 Checking out the reindeer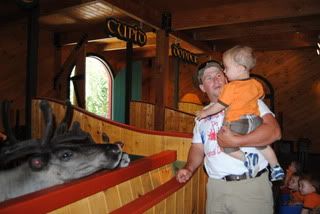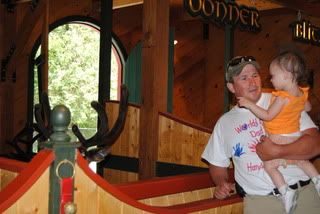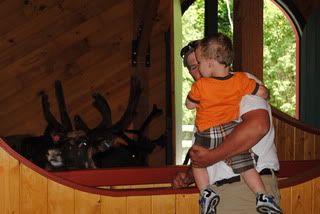 Ho-Ho-H2O