10 months old!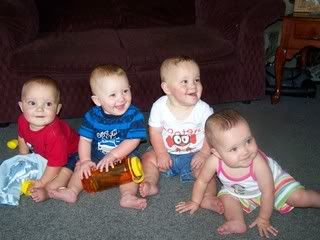 "Get me away from those BOYS!"
Chilling out in their new bean bag chairs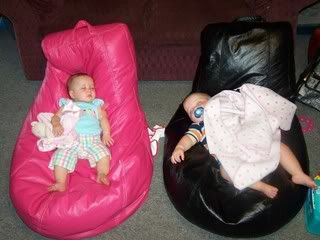 Loving the pool!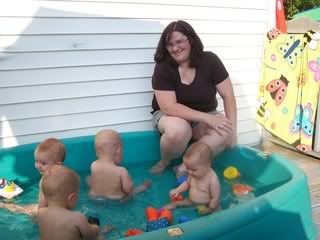 Aubrey in a great mood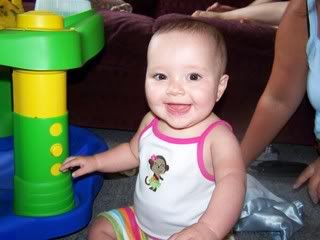 Brady in his favorite hiding spot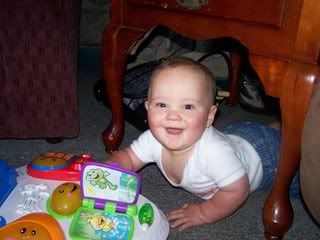 Matthew up to no good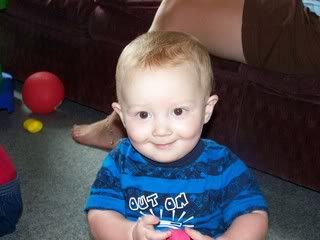 Cameron laughing at Brady...
who was cracking himself up!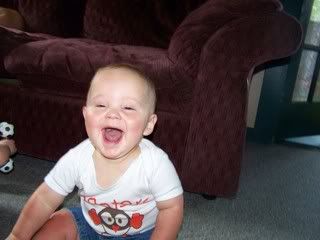 Aubrey playing catch with Mommy!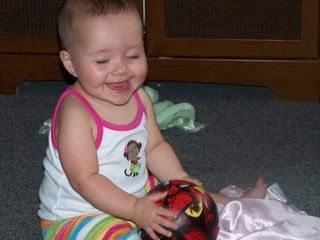 "What? I didn't take Matty's blanket?!?!"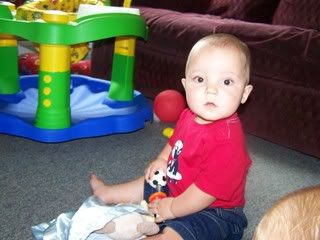 "HaHa! I got it back!"