We started doing snack time with the babies today with a little water and a splash of juice in their sippy cups and some puffs. They had a ball sitting in the kitchen having snack with the big kids!
BRADY SO EXCITED FOR SNACK!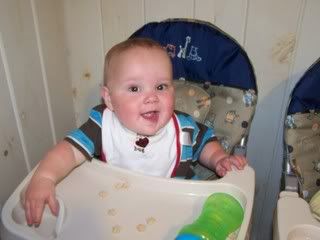 AUBREY LOVED HER JUICE!
CAMERON THINKING THE OTHER KIDS SNACK WAS MORE INTERESTING!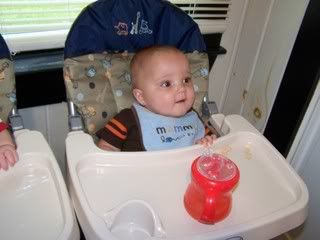 MATTHEW SHOWING US HE WAS TOO COOL TO USE HIS HANDS!