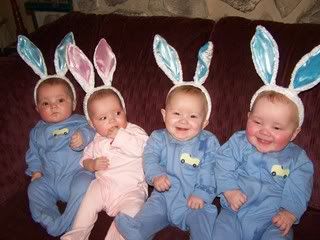 We were supposed to go to my mom's for Easter today but unfortunately they aren't having all the Easter fun we thought they would be having today because Matthew and Aubrey are sick once again. Up all night coughing and gaging so they are quite crabby today. Brady spent some time in the ER this weekend and he has pneumonia and an ear infection so you can imagine how he is. The one thing that is nice is he is cuddling like crazy. I would gladly trade the cuddling for a healthy baby boy though. The only one happy this morning is Cameron. He is getting over his bronciolitis and starting to feel better. Hopefully he doesn't catch whatever his siblings are getting.
Matthew is saying mama! I thought for sure that he would say daddy first because he is a total daddy's boy but he said mama several times yesterday and this morning when he was laying in his crib. Of course he won't say it with the video camera rolling though! Brady has been whining maaa when he cries the past couple days so it won't be long for him I don't think.
Yesterday we were able to enjoy Easter with some of my relatives from away before the babies got too sick. It was nice to all get together and visit for awhile. Ben and I both were able to eat hot meals with all the extra hands around. First time in awhile!
We hope you all are enjoying your Easter and having a great time with family!
Brady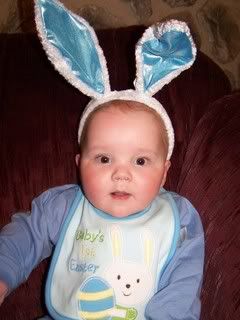 Aubrey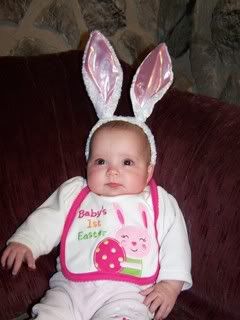 Matthew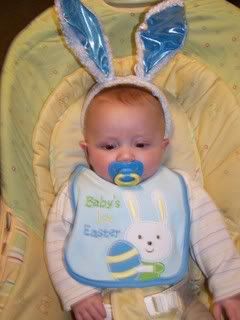 Cameron
Cameron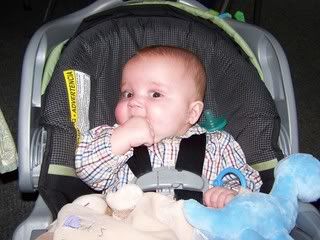 Aubrey, Kari, Brady, Zachary, Brandon, Matthew, Caitlyn, Cameron, Melissa and Matthew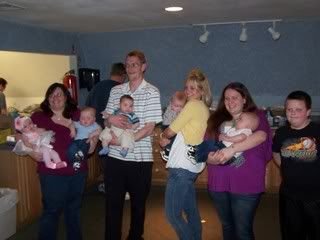 Matthew and Caitlyn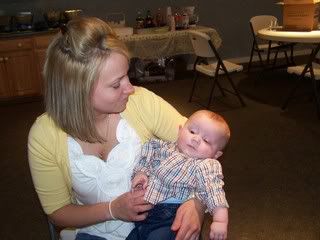 Melissa and Brady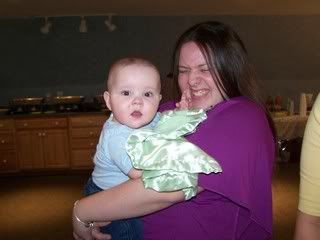 Aunt Susan and Aubrey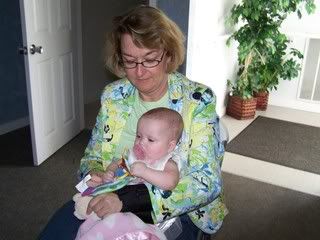 Memere and Cameron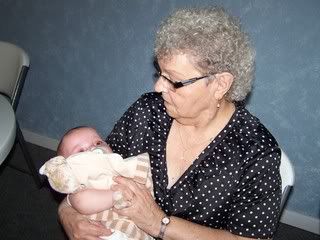 Aubrey
Aunt Dana and Matthew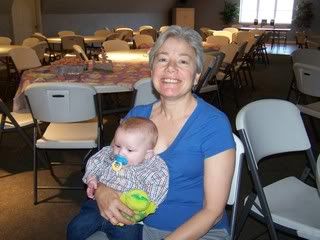 Uncle Dave and Aubrey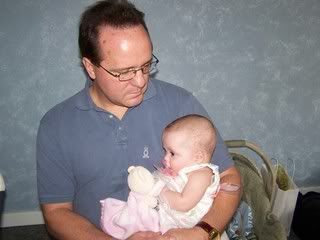 1st Easter Eggs!