Over the past month we have gotten into a bedtime routine that includes reading a few books before bedtime. Dr. Seuss is a favorite in this house, they usually laugh listening to us read them. When it is my day to read Ben normally picks books with tongue twisting words just so he can laugh along with them. Usually Cameron is very attentive to the books and loves looking at the pictures but the others take turns whining during story time last night they were all loving story time so I decided to take advantage of it and get a few pictures.
Daddy reading to the babies!
We love books!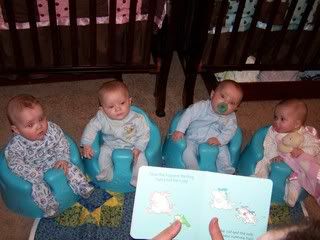 Cameron getting a little sleepy!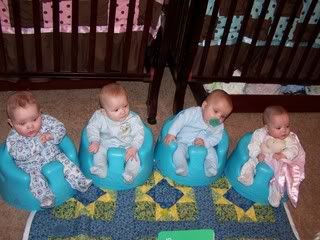 Just hanging around!