All the firsts for the babies are so bittersweet. On one hand it is so great to experience them and on the other it means that they will never have that again and they are getting older. I wish we could just keep them small forever.
Yesterday we went to church then Brady and Cameron went to Grammie and Grandpa Brann's and Aubrey and Matthew went to Grammie and Grandpa Amadon's so Ben and I could go out for a Valentine's lunch. It was so weird to be sitting there alone without having to change diapers or give bottles. We took advantage of it and got groceries so we only needed one cart. Normally we take either the two double strollers and a cart or three carts to shop so this was so nice to be able to just go and get what we needed and go home.
We tried to get some good Valentine's pics but none of the babies were being very cooperative!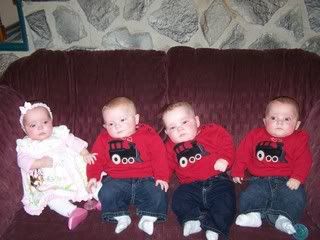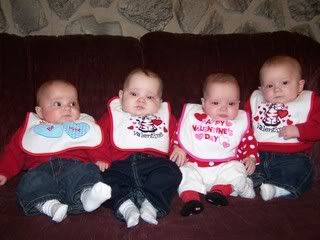 Matthew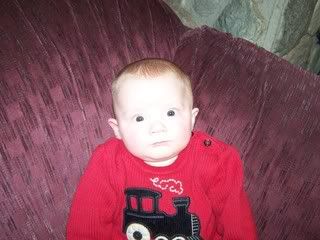 Brady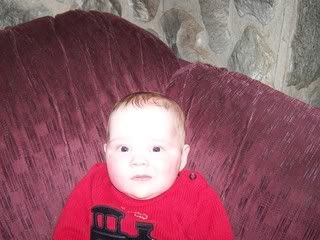 Cameron
Aubrey